Would The Burger Robot Cause Riots in L.A.?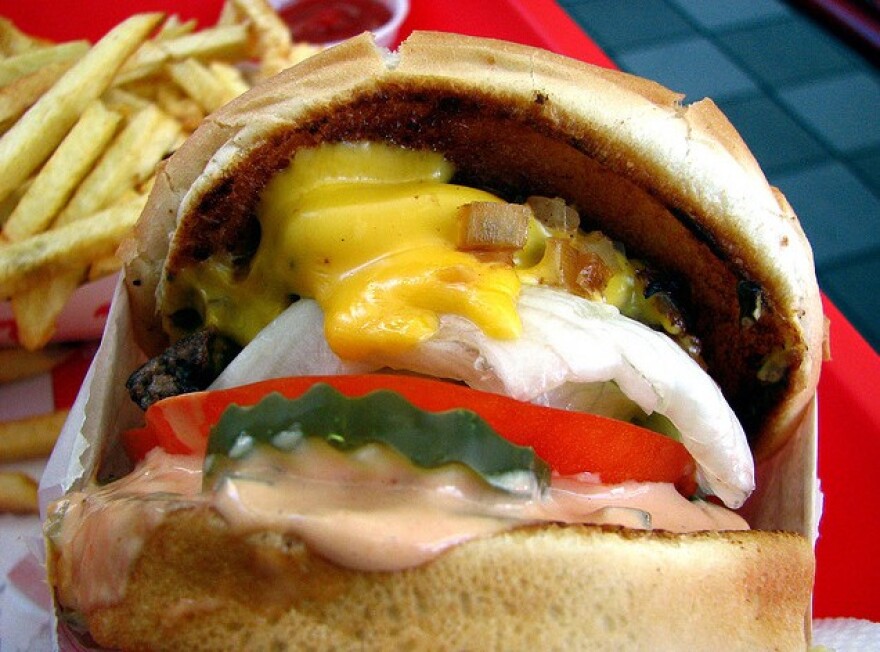 LAist relies on your reader support.
Your tax-deductible gift today powers our reporters and keeps us independent. We rely on you, our reader, not paywalls to stay funded because we believe important news and information should be freely accessible to all.
L.A. is serious about burgers. Whenever a new "best" list comes out, it practically incites riots. Which is why we're a little concerned about the idea of a burger robot being released. Not unlike the Sprinkles' cupcake ATM machine), these little robots claim to bust out a gourmet product in a matter of minutes.
The machine, says Huffington Post, "is capable of producing approximately 360 burgers an hour in a 24-square foot area ... and the creators have expressed plans to create their own 'smart restaurant' chain to strut the capabilities of their burger-making robot."
But is this really a smart idea? And are they really "gourmet?" Do we need such a thing here in L.A.?
If you're really in a hurry you could always go to In-N-Out. At least we know there are people -- albeit in super-dorky uniforms -- working there. There's something so impersonal about a burger being pumped out of a machine on the street. But then again, who would have predicted the success of the Sprinkles ATM? Or of the pizza vending machine? Or the Japanese robot who makes pancakes?
The future of food is looking kind of odd, to be frank. Between this and the edible packaging, we're hoping things slow down a bit.