Nigella Lawson Reportedly Gutted About Pending Divorce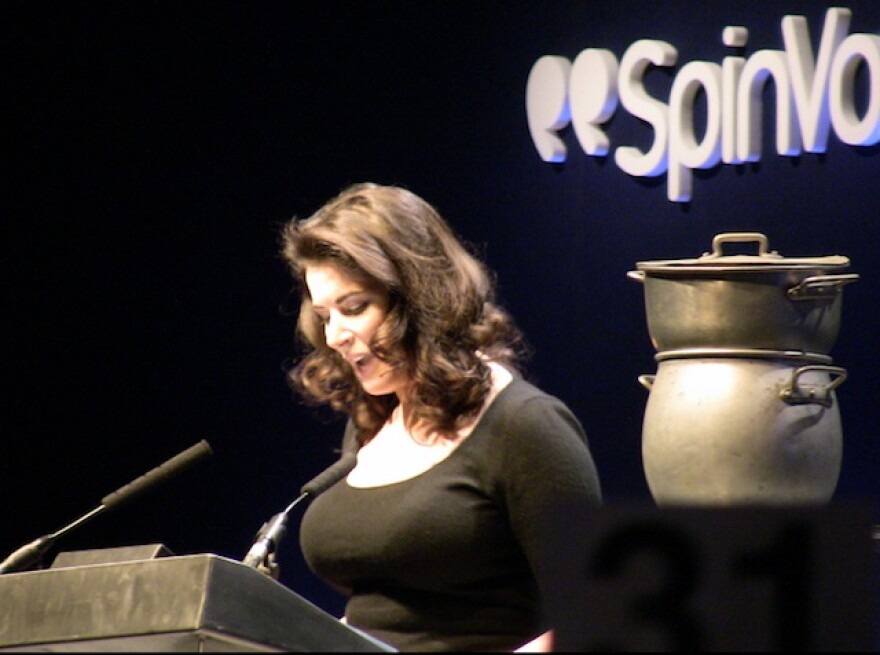 Stories like these are only possible with your help!
Your donation today keeps LAist independent, ready to meet the needs of our city, and paywall free. Thank you for your partnership, we can't do this without you.
Oh jeeze. Just when we thought this public split couldn't get any worse, it seems it has.
This weekend, multimillionaire art collector Charles Saatchi's responded to pictures showing him putting his hands around the neck of his wife chef Nigella Lawson by giving an interview with The Daily Mail explaining that he is the one divorcing his wife because she had the nerve to not publicly defend him after those disturbing pictures came out.
Originally it was rumored that she was moving out of their home to make a new life in Los Angeles, but that might not have been the celeb chef's intentions.
Says the New York Post:
She had no idea that her art collector husband was about to announce their separation in a statement to a Sunday newspaper. Nigella now fears there is no way back for their marriage of almost ten years. Pals claim she was hoping to reconcile with Saatchi once she had returned from an upcoming working trip to America.


Ugh. Good riddance, we say.