This is an archival story that predates current editorial management.
This archival content was written, edited, and published prior to LAist's acquisition by its current owner, Southern California Public Radio ("SCPR"). Content, such as language choice and subject matter, in archival articles therefore may not align with SCPR's current editorial standards. To learn more about those standards and why we make this distinction, please click here.
Local Transportation Projects Could Create 500,000 Jobs & $68.8 Billion, Study Finds
Support your source for local news!
The local news you read here every day is crafted for you, but right now, we need your help to keep it going. In these uncertain times, your support is even more important. Today, put a dollar value on the trustworthy reporting you rely on all year long. We can't hold those in power accountable and uplift voices from the community without your partnership. Thank you.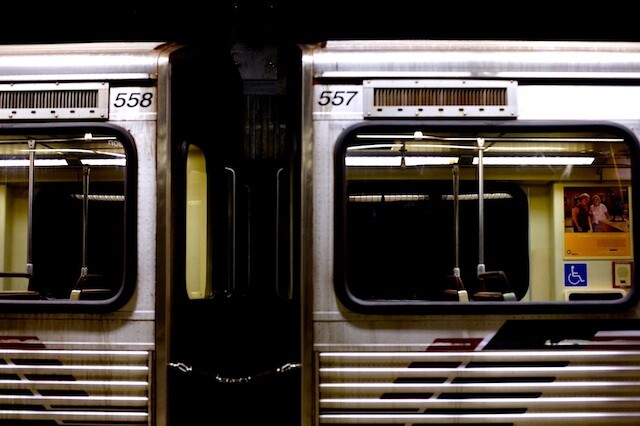 Photo by GarySe7en via LAist Featured Photos on Flickr
The one thing saving Mayor Antonio Villaraigosa from two black eyes right now is his 30/10 Plan, which would build 30 years of planned public transportation infrastructure--that's 12 projects, mostly rail--in 10 years. The money is already guaranteed thanks to the voter approved Measure R, a half-cent sales tax. Problem is, the anticipated $30 to $40 billion will come in over the next 30 years. Villaraigosa's solution is to ask congress for a loan upfront with a guarantee to pay it back. So far, it's garnering praise and today it's getting another boost.
A study released today concluded that all projects under Measure R, not just those under 30/10, could create over 500,000 part-time and full-time jobs with total earnings of $22.4 billion. That's an annual average of 16,900 jobs with $746 million in annual earnings.
The Construction Impact of Metro's Measure R Transportation Projects (.pdf) by the non-profit Los Angeles County Economic Development Corporation (LAEDC) says most of the jobs would come from highway and freeway projects. 341,500, or 11,380 jobs a year, would be created to build new corridors, lanes, grade separations and sound wall barriers. The total regional economic output is projected at $46.3 billion.
Public transit projects, such as light rail, subway and bus rapid transit could create 5,530 jobs, earning of $244 million annually and generating $22.5 billion in total output for the regional economy.
Combined, road and public transit could generate up to $68.8 billion in economic output in the five-county Southern California region while creating more than 500,000 jobs over the 30-year period. An added bonus is the $9.3 billion in tax revenues that could occur.
Gregory Freeman, LAEDC's Vice President of Consulting and Policy and author of the study, points out that "the most important economic benefit of Measure R spending is the long-term improvement to the County's transportation system... Our study shows that the massive investment in transportation infrastructure projects will also create business activity and hundreds of thousands of jobs during construction."
Cruise off the highway and hit locally-known spots for some tasty bites.

Fentanyl and other drugs fuel record deaths among people experiencing homelessness in L.A. County. From 2019 to 2021, deaths jumped 70% to more than 2,200 in a single year.

This fungi isn't a "fun guy." Here's what to do if you spot or suspect mold in your home.

Donald Trump was a fading TV presence when the WGA strike put a dent in network schedules.

Edward Bronstein died in March 2020 while officers were forcibly taking a blood sample after his detention.

A hike can be a beautiful backdrop as you build your connection with someone.