Eataly in L.A.: Batali and Bastianich Choose Location For Italian Superstore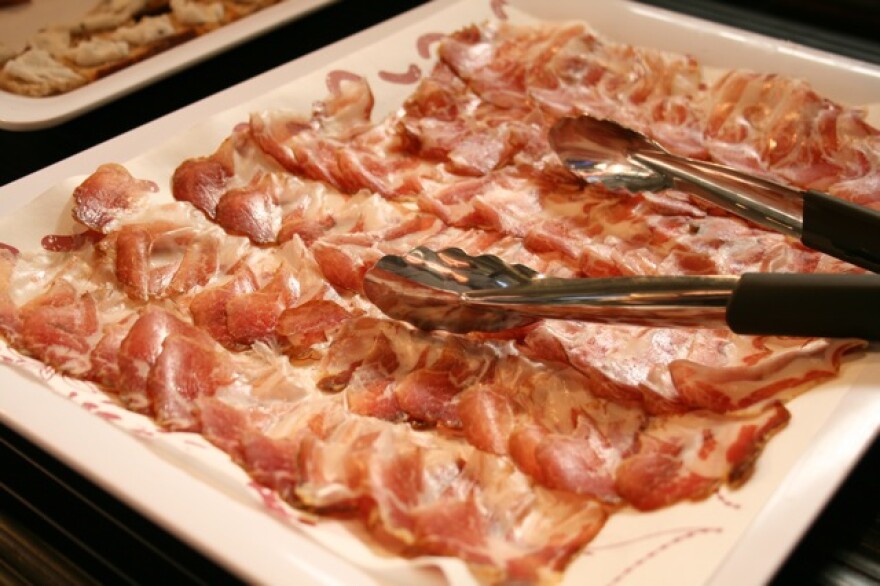 LAist relies on your reader support.
Your tax-deductible gift today powers our reporters and keeps us independent. We rely on you, our reader, not paywalls to stay funded because we believe important news and information should be freely accessible to all.
Over a year ago, there were rumblings that Joe Bastianich and Mario Batali had plans of opening up a version of Eataly here in Los Angeles. The hungry masses rejoiced at the idea of their Italian super-deli/food court coming to town, regardless of it's notoriously steep prices. (If you haven't been to Eataly in New York, think of it as Eater does: Bay Cities on crack. Zilllions of dollars worth of crack.)
Now comes word from multiple sources that Eataly will be making its home in WeHo, hopefully by the end of 2012. Says the post:
"Jay Luchs, a bigwig real estate guy who controls many Beverly Hills and West Hollywood commercial properties, is working on the Eataly contract and says, 'Not close to a deal yet we are talking to a few different landlords.' But, according to inside intel a deal for Eataly at the intersection of San Vicente and Melrose is likely."
Though we're bummed out that Eataly won't be within stumbling distance of our Eastside studio, West Hollywood makes more sense than Echo Park demographically. The hipster crowd might have a hard time stomaching the price tags that come along with the mega-Italian importer. Cookbook and Mario's are more our speed anyways.