Taggers Don't Have to Pay City Millions for Graffiti Cleanup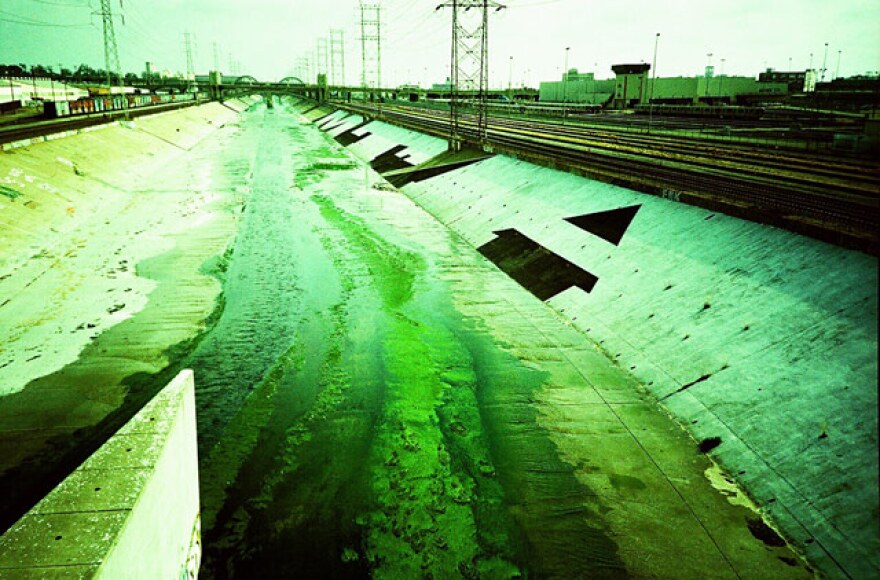 Stories like these are only possible with your help!
Your donation today keeps LAist independent, ready to meet the needs of our city, and paywall free. Thank you for your partnership, we can't do this without you.
A controversial injunction imposed upon some of Los Angeles' most prolific taggers has been successfully challenged, and as a result, members of a tagging crew will not have to pay the city back millions of dollars for the graffiti cleanup.
The injunction was filed in 2010 against Metro Transit Assassins (MTA), in response to their massive quarter-mile-long tag of their name along the L.A. River's concrete bed. The piece was positioned strategically so as to be seen from not only freeway traffic, but from planes going in and out of Bob Hope Airport and LAX.
The MTA crew were also linked to about 500 other documented taggings in the city.
The injunction stipulated that not only did the taggers have to pay the city $1.2 million in penalties and $3.7 million in damages, but they were also banned from associating with one another or from possessing weapons or graffiti tools.
Initially, the injunction also sought to prohibit taggers from profiting from their graffiti artwork. That landed local artist "Smear" in legal hot water--though he was never part of the MTA or their massive L.A. River tag "bomb."
Attorneys from the American Civil Liberties Union of Southern California challenged the proposed injunction on 1st Amendment grounds, but a judge found that the constitution "does not protect destruction of public or private property by graffiti vandalism, trespass and illegal activities."
The lawsuit resulted in a settlement, finalized today. While the taggers don't have to pay back the city, they must not associated with each other, and they must refrain from participating in acts of graffiti vandalism. They are also subject to an adult curfew, and must perform 100 hours of graffiti removal.