Weekend Eats: Beer and Taxes, Hot Tamales, and a Taste of the Future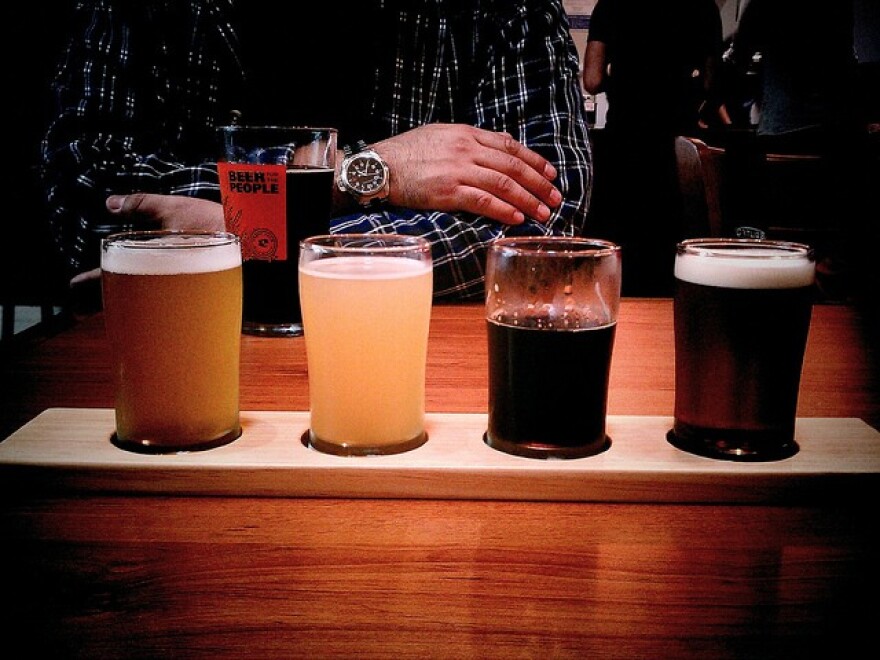 LAist relies on your reader support, not paywalls.
Freely accessible local news is vital. Please power our reporters and help keep us independent with a donation today.
The weekend is so close you can practically taste it. Here are the edible events going on in the next few days to keep you occupied -- and sated, for that matter.

Taste the Future: On Sunday, April 7 from 6-9 p.m., local nonprofit Hollywood HEART will host a fundraiser for youth impacted by HIV/AIDS at Onyx Lounge downtown. Onyx chef-owner David McGrath will offer a dish created especially for the event, and a portion of the proceeds will be donated to Hollywood HEART, whose annual culinary program at camp helps inspire young ones to become part of the industry. Jamar Rogers from NBC's The Voice is among entertainers slated to perform during the evening. Admission is $75 and includes hors d'oeuvres, entertainment and raffle tickets. For $100 you can up your ticket to include an open bar. For more info, visit their site.
Hot Tamales in Hollywood: Beginning this Saturday Mission Cantina will launch their weekly tamale specials, which includes a $12 combo plate with unique tamales cooked up each week with a side of rice and beans. This Saturday kicks things off with a barbacoa tamale with mole poblano and a corned beef tamale with mustard and ancho chiles. Fore more info, check out their site.
Beer & Taxes: It's the two things in life that are gauranteed are death and taxes. We'd like to think beer could be added into the mix, especially living in L.A., where the craft brew scene really is on the rise. This Saturday from 12-5 p.m., accountant Nick Underwood will be hosting "office hours" at Mohawk Bend, offering free tax advice (and a free beer!) to interested parties. Underwood specializes in creative professionals (comedians, film-makers, YouTube extraordinaires) as well as small businesses and start-ups. These free appointments are available in 30-minute slots, and if demand is high, Sunday times will be added. Sign up here at underwoodtax.com
Related: