When Will the Prop 8 Decision Be Announced?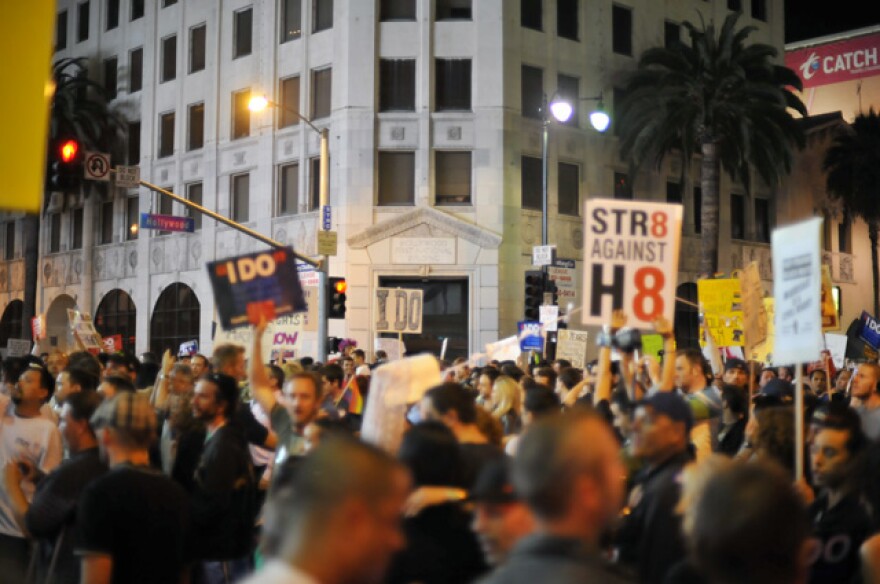 Stories like these are only possible with your help!
Your donation today keeps LAist independent, ready to meet the needs of our city, and paywall free. Thank you for your partnership, we can't do this without you.
Some LAist readers have been asking when a decision in the Prop 8 case will be made. In short, the answer is: we have no idea.
But we do know that whenever a decision, the streets in Los Angeles, West Hollywood and across the state are sure to fill up in celebration... or protest. Unlike last year's Day of Decision, which one could mark in a calendar a little in advance, planning such an event is not as easily done because the judge presiding over the federal case, which is challenging the law that banned gay marriage in California, could reportedly rule at any moment.
But as the WeHo News points out, "judges traditionally allow 48 hours or more notice before announcing a decision" and "the Media Coalition reportedly sent a letter to Judge Walker last Thursday requesting 48 hour advance notice." So hopefully, we all at least get that much advance notice.