Stories like these are only possible with your help!
You have the power to keep local news strong for the coming months. Your financial support today keeps our reporters ready to meet the needs of our city. Thank you for investing in your community.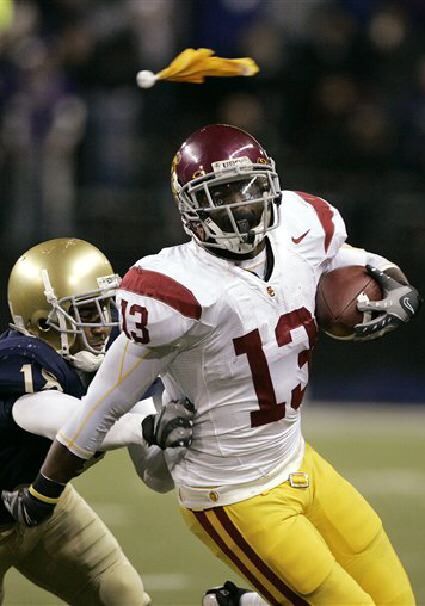 How good is the USC football team?
The AP poll says the SC is the second best team in the country... this week.
Regardless of the polls, there is evidence that even while playing the worst possible game they could, SC is still pretty good.
It might seem hard to defend their performance on Saturday, but I'm going to try.
The Trojans were penalized 16 times for 161 yards, yet still finished with more than double the offense of the Washington Huskies.
SC shot themselves in their collective foot over and over again, yet managed to get back up and keep fighting. The penalties, both earned and not, kept the offense from getting into any kind of rhythm and while the defense earned their share of flags, they remained solid, limiting red-shirt freshman standout QB Jake Locker to under 100 yards passing.
On one play, the Trojan offense lost starting center Kris O'Dowd and guard Chilo Rachal, but still bounced back. It remains to be seen whether or not they continue to bounce forward with both O'Dowd and Rachal out for at least a couple weeks and Shareece Wright and Cary Harris, both victims of injuries in Seattle as well, questionable for at least a game.
Center Matt Spanos steps in for the injured Kris O'Dowd
USC also lost the turnover battle, giving up three (two interceptions and a fumble) while only taking away two. Regardless of the number of penalties, it's the turnovers that are the real story of the game. One fumble gave the Huskies the ball on the SC 13. One interception was returned for a TD and while not a turnover, the blocked punt in the fourth quarter left Washington only having to cover 27 yards for their final score. Take away just the turnovers and the margin of victory for the Trojans would have been bigger.
A blocked punt leads to a late score for the Huskies
It would be easy to be critical of USC's win. Every other writer in the country is taking the easy route. It is hard to deny that a lesser team would not have fared as well playing like the Trojans did against Washington.
* * *
Looking forward to Stanford this coming Saturday at the Coliseum, well I'd hate to be a Cardinal supporter. Stanford falls into a spot similar to last year. In 2006, they were the victims of a beating at the hands of a Trojan team that had just suffered an embarrassing loss, it's first Pac 10 loss in 27 games. SC took it to the Cardinal to tune of 42-0 last year.
Photos by AP/Elaine Thompson