This is an archival story that predates current editorial management.
This archival content was written, edited, and published prior to LAist's acquisition by its current owner, Southern California Public Radio ("SCPR"). Content, such as language choice and subject matter, in archival articles therefore may not align with SCPR's current editorial standards. To learn more about those standards and why we make this distinction, please click here.
Tech News Roundup - Death of a Pioneer, Microsoft and Yahoo Sitting In a Tree, YouTube In Trouble Again and Joost Overload
Support your source for local news!
The local news you read here every day is crafted for you, but right now, we need your help to keep it going. In these uncertain times, your support is even more important. Today, put a dollar value on the trustworthy reporting you rely on all year long. We can't hold those in power accountable and uplift voices from the community without your partnership. Thank you.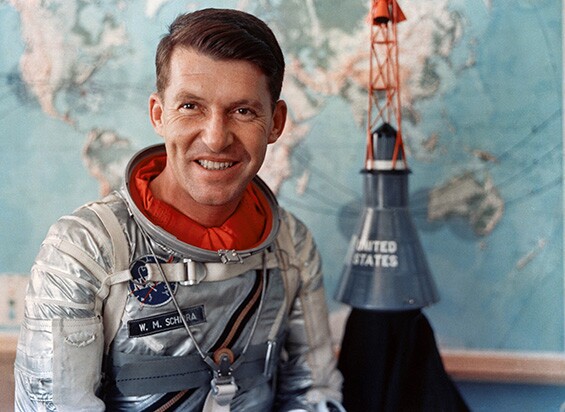 Some tech tidbits that caught my eye this week.
• Yahoo and Microsoft are getting cozy. Is there a marriage in the works?
• Wally Schirra, pioneer astronaut and 5th man ever to go into space, died of a heart attack this week. He was 84.
• Digg has a bad couple days. Is the honeymoon over?
• Speaking of obscure digits that unlock encrypted HDDVDs, the guys who are fighting to protect their key are not impressed with the Digg user revolt and are talking tough. Good luck with that.
• Someone doesn't like their Apple TV.
• But someone does like their iTunes and Apple's customer service.
• I guess Microsoft must be fans of 80s pop bands because they really do want to rule the world.
• Adios Yahoo Photos, Hola Flickr!
• Poor YouTube, its troubles continue.
• In other YouTube news, the upstart video site has started its program to share revenue with its star users. Its about time considering that without these stars YouTube wouldn't be where it is today.
• Apple CEO Steve Jobs is a rich mofo. Even though his salary is only $1 a year.
• If you use Twitter you're wrong if you think anyone cares about what you're doing. At least according to this article.
• According to a new study, 45% of Europeans watch some TV over their broadband internet connections. Come on you lazy Americans, watch more internet TV. We need to close the gap.
• And finally, are you on Joost? Using an Intel Mac? Having problems? If you aren't on Joost, comment on this post if you want me to send you an invite. I have way too many.
photo of Wally Schirra via NASA
Cruise off the highway and hit locally-known spots for some tasty bites.

Fentanyl and other drugs fuel record deaths among people experiencing homelessness in L.A. County. From 2019 to 2021, deaths jumped 70% to more than 2,200 in a single year.

This fungi isn't a "fun guy." Here's what to do if you spot or suspect mold in your home.

Donald Trump was a fading TV presence when the WGA strike put a dent in network schedules.

Edward Bronstein died in March 2020 while officers were forcibly taking a blood sample after his detention.

A hike can be a beautiful backdrop as you build your connection with someone.