Seven Questions: Producer Donald Bland, A Modern Day Adventurer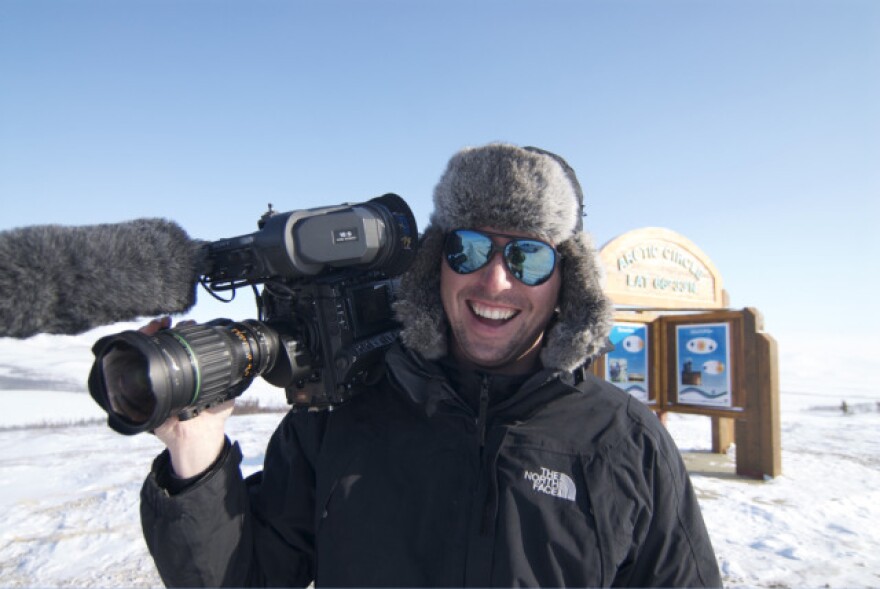 LAist relies on your reader support, not paywalls.
Freely accessible local news is vital. Please power our reporters and help keep us independent with a donation today.
LA has a diverse cast of characters. Whether it's the characters with stirring stories or interesting occupations or the people who are just simply characters, this town has them all. In an effort to get to know some of those characters a little better, we've created "Seven Questions" If you have a suggestion for a future Seven Questions subject send us an email.
Today's subject is Donald Bland, who is anything but.
An Emmy winner on "The Deadliest Catch" on Discovery Channel (see LAist Interview: Captain Keith), Bland's producing credits span the elements with "Ice Road Truckers," "Ax Men," "Tornado Road" and more recently have seen him cross over into film producing on "Soul Surfer," an upcoming movie whose cast includes Dennis Quaid, Helen Hunt and Carrie Underwood.
There's an old saying to the effect of "if you can herd sheep in the dark, you can get them to put on Shakespeare in the daylight." Bland is known for getting his shot every time, framing up very human moments in the most extreme of circumstances (the Arctic, the Great Plains, the Egyptian pyramids, etc). Tim Pastore, the Director of Development for Discovery Channel, called Bland's drive "insatiable." We caught up with the McQueen-esque Angeleno to find out what territory he will conquer next.