Please Let it Be Just Fog
LAist relies on your reader support.
Your tax-deductible gift today powers our reporters and keeps us independent. We rely on you, our reader, not paywalls to stay funded because we believe important news and information should be freely accessible to all.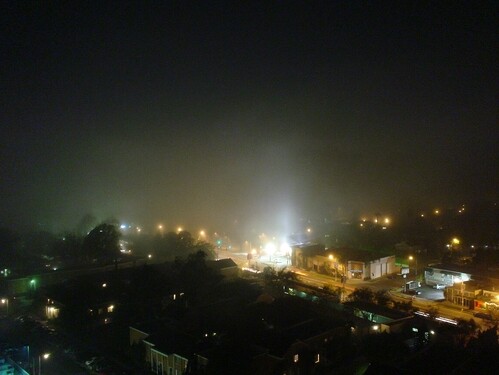 Um...yeah. Everybody saw it. Nobody wants to talk about it.
So, I will.
Perhaps some of you encountered some creepy fog during the
late evening hours. From my vantage point, both The Grove (seen above) and
downtown LA were temporarily taken from us. I'm prepping my
pitchfork and torch so I won't be found off guard tonight.
Are you with me, people??!!