This is an archival story that predates current editorial management.
This archival content was written, edited, and published prior to LAist's acquisition by its current owner, Southern California Public Radio ("SCPR"). Content, such as language choice and subject matter, in archival articles therefore may not align with SCPR's current editorial standards. To learn more about those standards and why we make this distinction, please click here.
Photo Essay: St. Patrick's Day Parade & Festival
Stories like these are only possible with your help!
You have the power to keep local news strong for the coming months. Your financial support today keeps our reporters ready to meet the needs of our city. Thank you for investing in your community.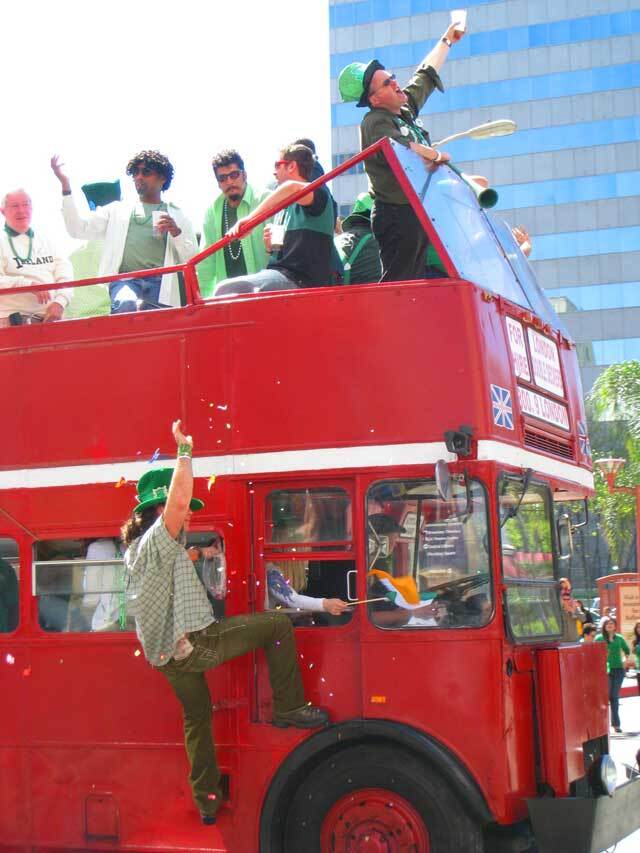 O'Doul's was not their choice beer today | All Photos by Zach Behrens/LAist
It was a beautiful day downtown this afternoon for the St. Patrick's Day Parade and Pershing Square celebration. Because most of the city has a job and today was a Monday, here is what happened, virtual style...
The Leprechaun Man has a bunny!
The LAPD goes Judge Dredd | Bicycle Cop!
That's Councilmember Tom LaBonge on the right
Seven furry Leprechauns died to make this ugg-type thing
They were selling O'Doul's for $1
Wrong holiday Mickey
Left: Councilman Bernard Parks | Right: Kevin Chapman
Robert Patrick, or as you know him, T-1000 from Terminator 2 or as Colonel Tom Ryan on CBS's The Unit
St. Patty's Day Obama
Homeboy Industries in the background there
Old-schoool MTA bus
The Young Dubliners