Man Dies After Stabbing On Metro Red Line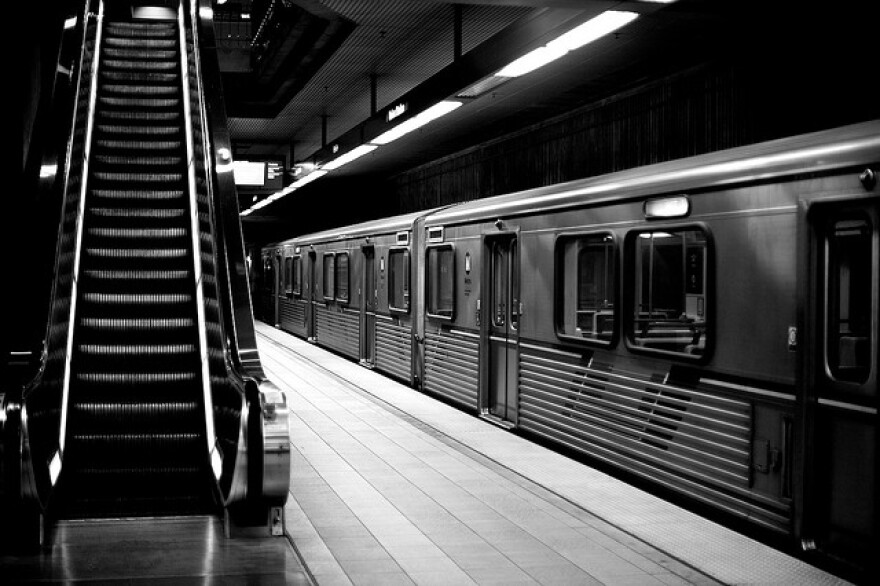 Stories like these are only possible with your help!
Your donation today keeps LAist independent, ready to meet the needs of our city, and paywall free. Thank you for your partnership, we can't do this without you.
A man died on Monday evening at a hospital after he was stabbed in the neck by another passenger on a Metro Red Line train in Hollywood.
Authorities are searching for the suspect who allegedly stabbed the victim at 9:20 a.m. after a brief verbal exchange between the two at the Vermont/Santa Monica station, according to NBC Los Angeles and KPCC. The victim, who was in his 30s and has not been named yet, was pronounced dead later that evening at 6:36 p.m.
The incident was caught on the MTA security camera footage; however, there is a limited view of the suspect, who is described as 18 to 24 years old.
"There was a verbal exchange," Sheriff's Transit Det. Keith Schumaker told The Los Angeles Times. "Then the suspect produces a weapon and lunged toward the victim with a stabbing motion."
A witness told the Los Angeles Times that when she boarded the Red Line subway at the Vermont/Sunset station, she saw the suspect singing loudly in the car and walking down the aisle. "There was no provocation whatsoever and this kid just stabs the man in the neck," she said. Then he fled the scene.
Authorities are talking to witnesses and checking out more security footage to get a more specific description of the suspect.
There were three people who were stabbed on the Metro Red Line in 2011 and another in 2012.
UPDATE 1/15, 9:30 a.m.: The victim has been identified as 34-year-old Jose Velazco-Alvarado, the Los Angeles Times reported. If anyone has any info about the incident or suspect, contact the sheriff's Homicide Bureau at 323-890-5500.