KT Tunstall @ WGA Strike, Disney Gates, 11/14/07
LAist relies on your reader support.
Your tax-deductible gift today powers our reporters and keeps us independent. We rely on you, our reader, not paywalls to stay funded because we believe important news and information should be freely accessible to all.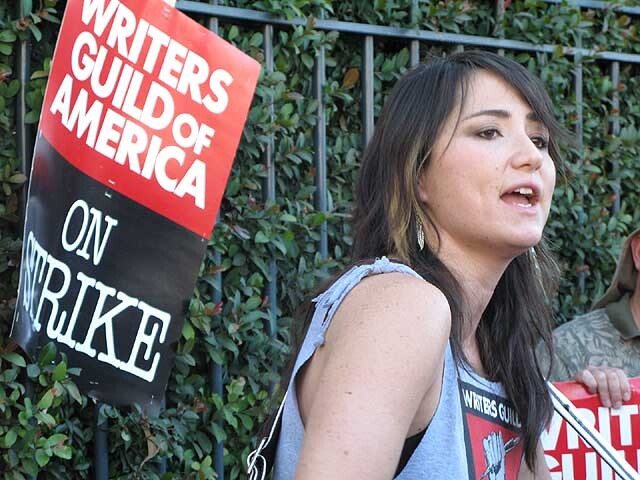 KT Tunstall was supposed to play Leno and Carson Daly's shows this week while she was in town. But since the strike happened she figured "how about playing in front of NBC?" When a better location down the street in front of the Disney gates was suggested she took her guitar and tambourine and supported the writers with three tunes, two of her own, and in the video below you will see her do a 70s classic.
After the jump tons of pictures from today's rally in Burbank.