This is an archival story that predates current editorial management.
This archival content was written, edited, and published prior to LAist's acquisition by its current owner, Southern California Public Radio ("SCPR"). Content, such as language choice and subject matter, in archival articles therefore may not align with SCPR's current editorial standards. To learn more about those standards and why we make this distinction, please click here.
Isla Vista Weekend Getaway
Support your source for local news!
Today, put a dollar value on the trustworthy reporting you rely on all year long. The local news you read here every day is crafted for you, but right now, we need your help to keep it going. In these uncertain times, your support is even more important. We can't hold those in power accountable and uplift voices from the community without your partnership. Thank you.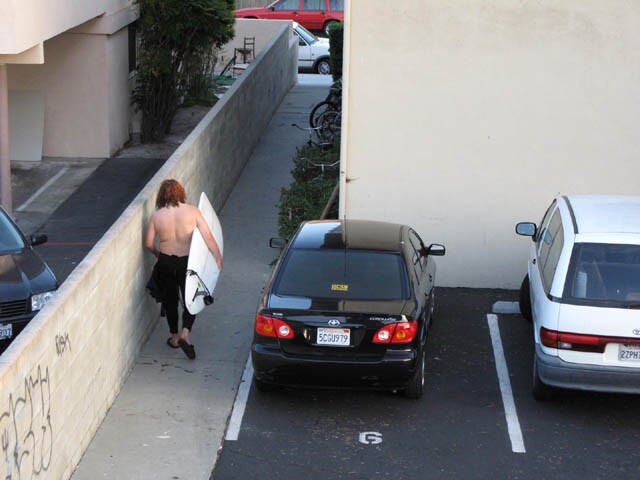 Now that classes have wrapped up at UC Santa Barbara, this is the best time for a weekend getaway 90 minutes north of LA in Isla Vista.
If parties are your thing, this weekend should find Del Playa and Sabado Tarde sprinkled with farewell bashes as the kids pack up for a summer back home.
But if peace and quiet are your thing, cruise up the 101 in a week or two when pretty much everyone has cleared out leaving the sleepy college town and all its beaches available for you and yours.
Last weekend we went up to IV for the night to show you what you might see if you make your way north this weekend. Tons of pictures after the jump.
yes the rents are still insane to live on DP
and this is what you get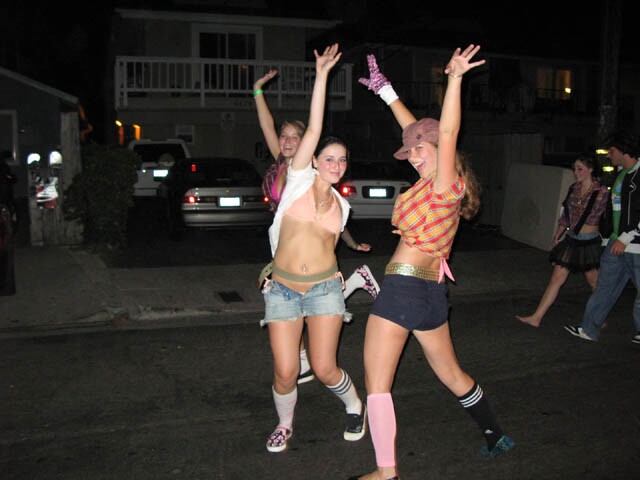 but these are your neighbors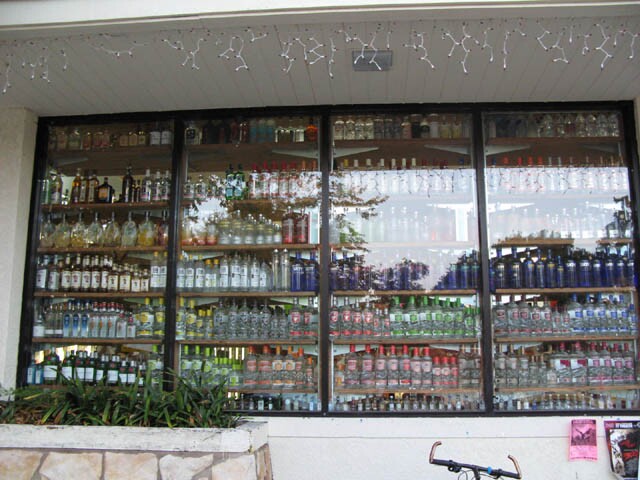 and this is your grocery store
and this is your garden
and this is your club
this is what the parties that you throw will look like
this is what your neighbor's parties will look like
this is your new sandwich shop
this is the best college paper
this is the best cab
this is what its all about
this is where you can smoke hookahs. it's also the location of the first kinko's
To get to Isla Vista, take the 101 North, past Santa Barbara, get off on 217 South, drive through campus, roll down your windows, and drive towards the music
photos by Sonny I. LaVista for LAist
It's been many, many years since we saw this much snow in our mountains. Going up there right now isn't safe, but here are some places where you can enjoy the view and snap a pic.

April Valentine died at Centinela Hospital. Her daughter was born by emergency C-section. She'd gone into the pregnancy with a plan, knowing Black mothers like herself were at higher risk.

A look at years past when snows creeped into our citified neighborhoods, away from the mountains and foothills.

In the face of a drier future, that iconic piece of Americana is on its way out in Southern California.

Bob Gregory, 62, went missing the same day as Sands. His body was recovered near Mount Islip.