Weekend Eats: Restaurant Week Begins, The Hudson Reopens, And Bottomless Brews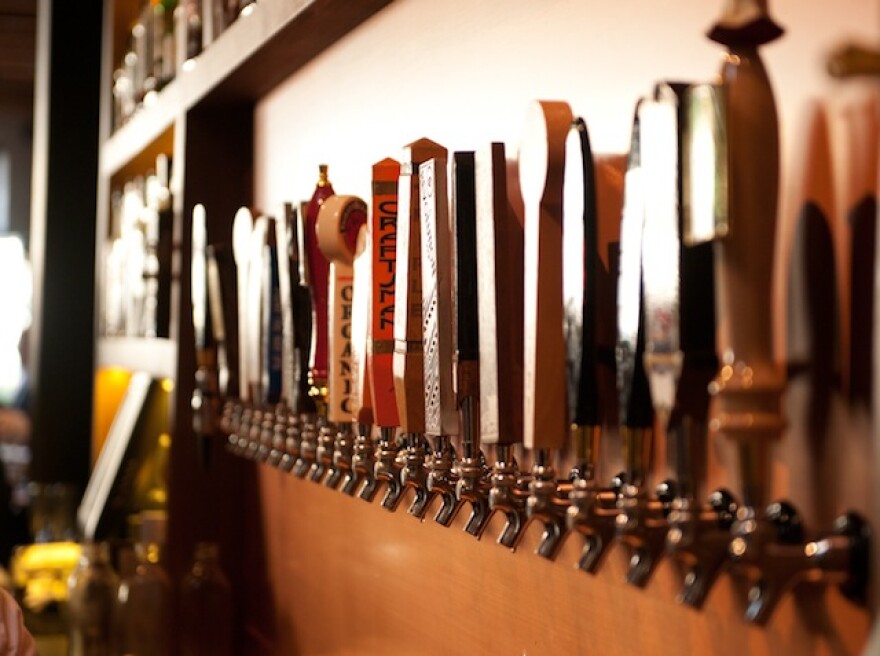 Stories like these are only possible with your help!
Your donation today keeps LAist independent, ready to meet the needs of our city, and paywall free. Thank you for your partnership, we can't do this without you.
The weekend is so close you can practically taste it. Here are the edible events going on in the next few days to keep you occupied -- and sated, for that matter.
Bottomless Brews: City Tavern in Culver City is hosting an all you can drink craft beer garden on Sunday starting at at 9 p.m. There'll be 22 California beers available on draft, and KCRW's Raul Campos will be spinning.Tickets are $45 and if you have dinner with us before 9 PM you can get $10 off your ticket (tax and gratuity not included).
The Hudson Reopens: West Hollywood's train car bar just opened its doors after a brief shutter and remodel, with cocktail aficionado and bartendress Mia Sarazen (Harvard & Stone, The Churchill) behind the stick. They also have a new menu that includes items like smoked jalapeno mac and cheese, crispy chicken sliders, and short rib tacos. You can visit their site for more of the 411.
DineLA begins: LA's restaurant week offers Angelenos and travelers alike the experience to dine at some of the city's best, coolest, and newest restaurants at discounted price. The deluge of dining begins on this Sunday and goes thru February 1. New to the lineup are restaurants like Cube Marketplace, which offers some of the best cheese and California cuisine in town, Tres by Jose Andres, and Southern Italian restaurant Sotto. You can find out info on the menus at the DineLA website.