This is an archival story that predates current editorial management.
This archival content was written, edited, and published prior to LAist's acquisition by its current owner, Southern California Public Radio ("SCPR"). Content, such as language choice and subject matter, in archival articles therefore may not align with SCPR's current editorial standards. To learn more about those standards and why we make this distinction, please click here.
Waitress Uses $5K From Tips For Jesus For Law School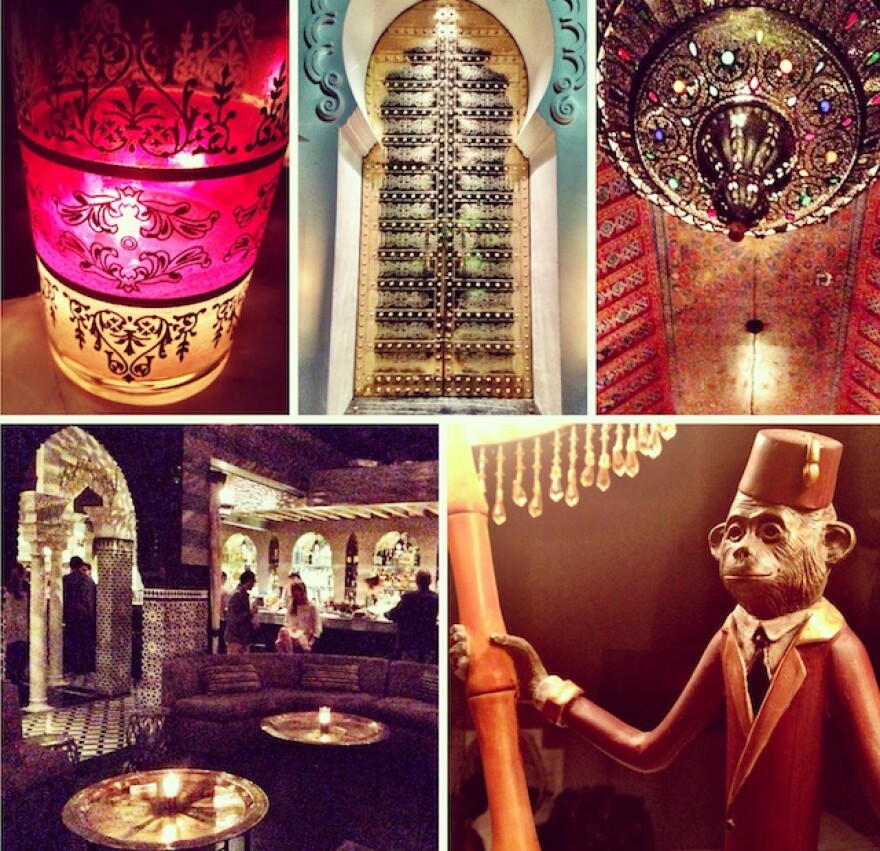 Before you read more...
Dear reader, we're asking you to help us keep local news available for all. Your tax-deductible financial support keeps our stories free to read, instead of hidden behind paywalls. We believe when reliable local reporting is widely available, the entire community benefits. Thank you for investing in your neighborhood.
For a server, having Tips For Jesus seated at one of your tables is like hitting the lotto. The anonymous tipper has been dropping massive wads of dough for servers at restaurants during the past several months, and this past weekend he left a total of 9 grand for wait staff around L.A.
He left $4K for a server at Pearl's, and $5K for a cocktail waitress at Acabar in West Hollywood. The recipient of Acabar's giant gratuity was Leigh Dollard, a a 27 year old Echo Park resident who's applying to law school.
Dallard received the funds from the mystery tipper, who is reportedly Jack Selby, a bay area hyper-entrepreneur who made his vast fortune from PayPal. We decided to track her down to see what this experience was like for her, how it's influenced her life, and if she knew there was a big tip coming.
LAist: Were there any indicators that this might the a Tips for Jesus table? Did you know what you were getting yourself into?
Dallard: I approached the group -- all young, very well dressed but also very casual -- and asked for a drink order. They immediately ordered a magnum of veuve for a nearby group of ladies, before even ordering their beers. So, yes, right away I had a feeling they would be a fun group to serve. They had beers and some dessert but not much else for themselves. Their tab was big because they were anonymously sending bottles of wine and champagne to different folks around the restaurant, and took care of the older couple's tab who was sitting next to them.
Everybody wins when he's around I guess. What impact does this sort of giant tip make in your life? I'm sure you work pretty hard as a server.
The impact of that tip for me is that it will help me pay for my law school applications, which have been dogging me this month ... I don't get to take the 5 grand and pocket it; the $5000 is split 3 ways evenly between myself and my two other cocktail servers that were on that evening. Then we tip out the bartenders, runners, and bussers [and other front of house staff]. So what's cool is that quite a few of us got a piece of it and they touched quite a few lives. Before taxes, I took about $1,100 home. Not a bad night!
Have you ever had a night that big before? What was your previous record?
I've been serving for a very long time and it's how I pay the bills. I had a big tip once at a restaurant I was working at in the Meatpacking District in NYC when a Middle Eastern prince came in with a huge entourage and spent something like $350K in about an hour and a half. I didn't wait on the table but it was a pooled house and we all took home over a grand in tips that night, before taxes. In places like West Hollywood and Meatpacking, there are bound to be people who live in the neighborhood or who frequent those neighborhoods who are extremely wealthy, and using some of that wealth to make a server's night (week really) is pretty amazing.
I feel like I hit the jackpot Friday. It was very lucky. I don't feel like I earned it or even really deserve it, but I certainly do appreciate it. That type of generosity definitely shows character.