Top 5 Things To Pack To Avoid Packing On Pounds While Traveling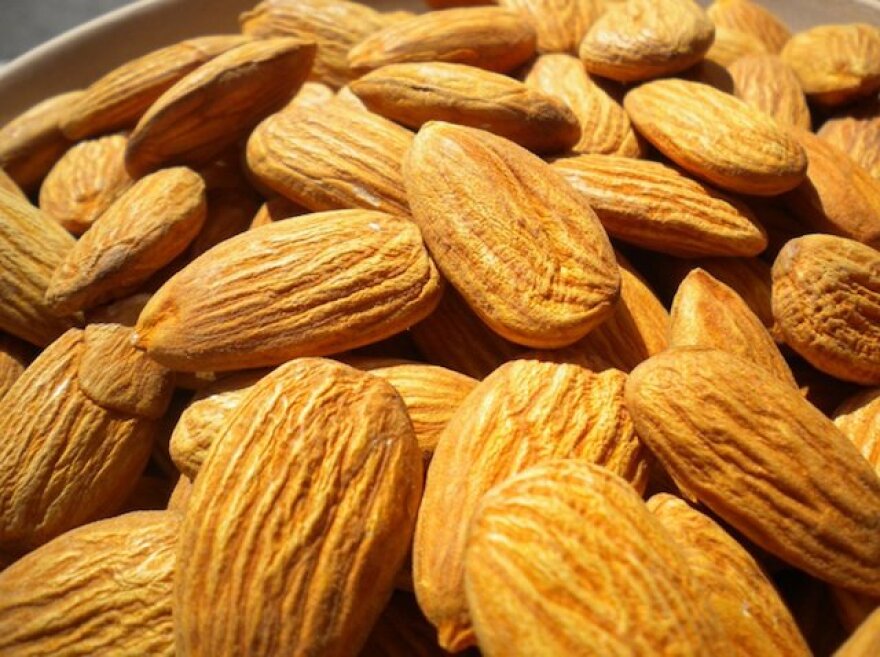 Stories like these are only possible with your help!
Your donation today keeps LAist independent, ready to meet the needs of our city, and paywall free. Thank you for your partnership, we can't do this without you.
It might seem downright impossible to maintain the figure you've worked so hard for while traveling, but there are ways to avoid packing on the pounds. And it all starts with being smart about what you put in your suitcase. Nutritionist Cheryl Forberg, who works for the Omni Hotels & Resorts and "The Biggest Loser," shared tips on what to bring in order to keep yourself happy and healthy while you're on the road.
Here are the top 5 things she recommends.
1. Snacks for the Airplane - Forego airplane food altogether and make a sandwich on whole grain bread with lots of veggies and use avocado instead of mayo for a creamy, non-spoiling spread that's lower in calories. Salads with dressings that can survive at room temperature are another great filling choice. Just put the dressing in a separate small Tupperware to make sure the salad doesn't get soggy, then dress when you're ready to eat. For snacks, pack low-fat string cheese, trail mix with soy nuts or almonds, and grass-fed beef jerky. While protein- and calcium-rich yogurt is normally one of my top healthy picks, it does not make it through TSA security, so leave that snack at home.
2. Your Smart Phone - Download city apps to your smart phone to help you locate healthy eating options, farmers markets, and supermarkets within walking distance of your hotel. There are also a ton of apps (free of charge) out there that can help you track how many calories you're eating and there are just as many that help track exercise. "Lose It" and "My Fitness Pal" are just two examples.
3. Comfortable Walking Shoes - Get where you need to go using your own two feet. You're likely to burn half the calories you take in just by walking around a major metropolitan area or rural trail.
4. Workout DVDs and Resistance Bands - Don't rely on your hotel's fitness center, bring the gym with you. Workout DVDs and resistance bands don't take up a lot of space in your suitcase, and they allow you to work out in the comfort of your own hotel room.
5. A Snug Pair of Jeans - While resort wear is often flowy rather than form-fitting, I recommend bringing along a pair of well-fitting jeans to help keep you accountable. If the jeans start feeling tight mid-way through your vacation, it might be the extra push you need to say no to that piña colada or second trip to the breakfast buffet.