Price of Turkeys Might Gobble Up Your Thanksgiving Budget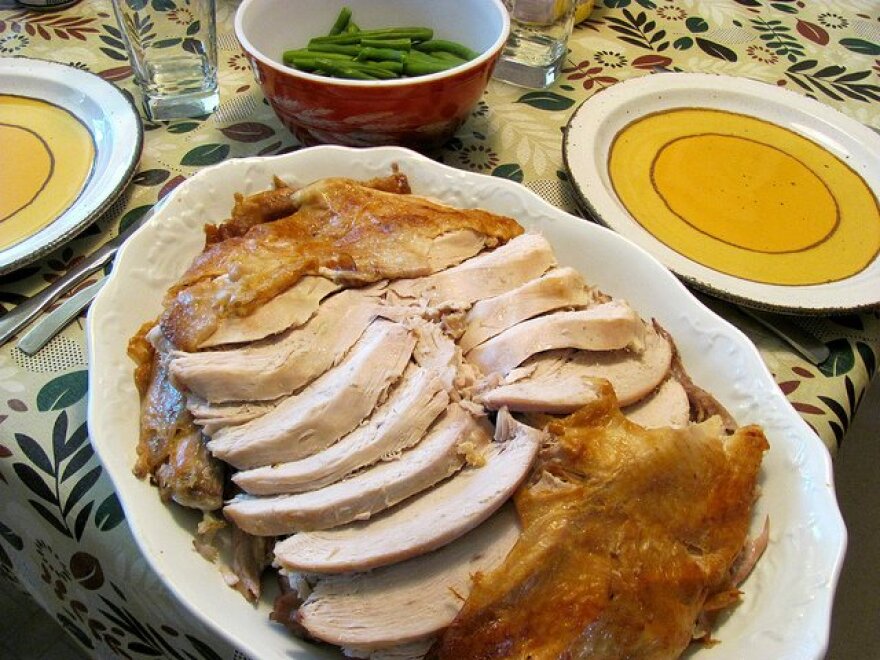 LAist relies on your reader support.
Your tax-deductible gift today powers our reporters and keeps us independent. We rely on you, our reader, not paywalls to stay funded because we believe important news and information should be freely accessible to all.
According to the American Farm Bureau Federation's survey, turkey dinner and all the fixings will cost about $49.48, or just 28 cents more than it did last year. That's not exactly going to break the bank, but what's interesting is the rise in prices of the centerpiece of most Thanksgiving spreads -- the turkey. The cost of the birds rose in part due to the drought farmers saw in the summer, which had an impact on another American favorite, bacon.
The raise in price is also due to an increase in demand for turkeys, according to the AFBF. They estimate that the cost of a 16-pound turkey will be $22.23, or roughly $1.39 per pound. That's an increase of 4 cents per pound, or a total of 66 cents a turkey. That's not exactly going to gobble up your budget, but seeing as how people get so wrapped up on saving a few bucks on Black Friday, those pardoned turkeys better watch their necks.