Feds Halt Van Nuys Bus Company Involved Deadly AZ Crash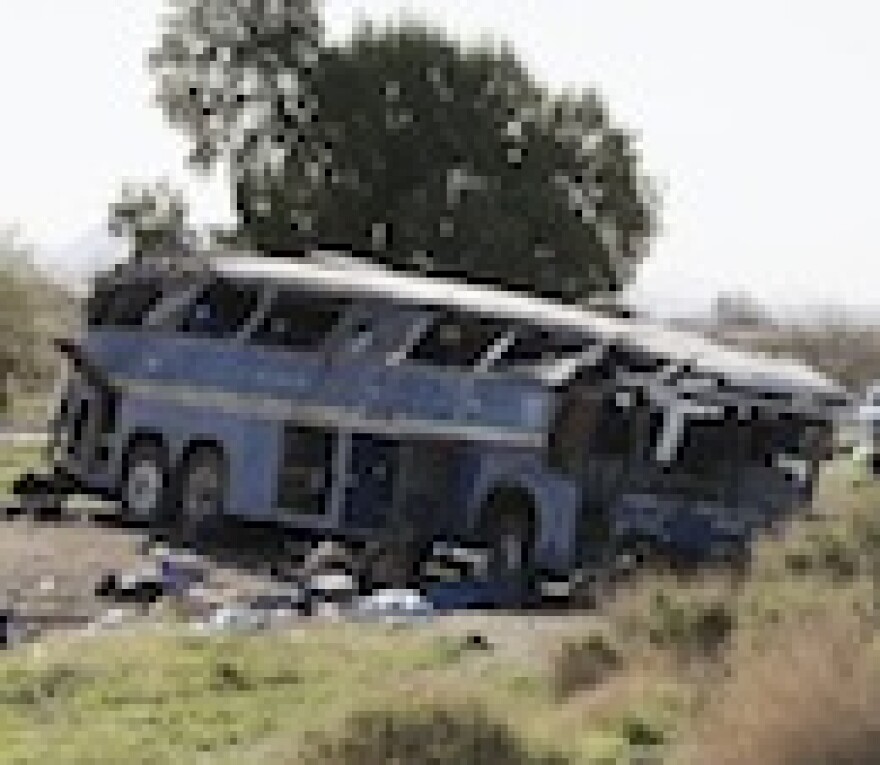 Stories like these are only possible with your help!
You have the power to keep local news strong for the coming months. Your financial support today keeps our reporters ready to meet the needs of our city. Thank you for investing in your community.
U.S. Transportation officials shut down a Van Nuys-based bus charter company that operated a bus that crashed early Friday morning, leaving 6 dead and 7 critically injured. The bus was headed to Los Angeles from Mexico when it crashed outside of Phoenix. Tierra Santa, Inc. was not government regulated and had a poor safety history, according to the LA Times. "It is absolutely essential that unsafe carriers like this one be taken off the road," Transportation Secretary Ray LaHood said.