Tonight In Rock: Great Lake Swimmers, Bell X1, Obi Best, Sissy Wish
Stories like these are only possible with your help!
You have the power to keep local news strong for the coming months. Your financial support today keeps our reporters ready to meet the needs of our city. Thank you for investing in your community.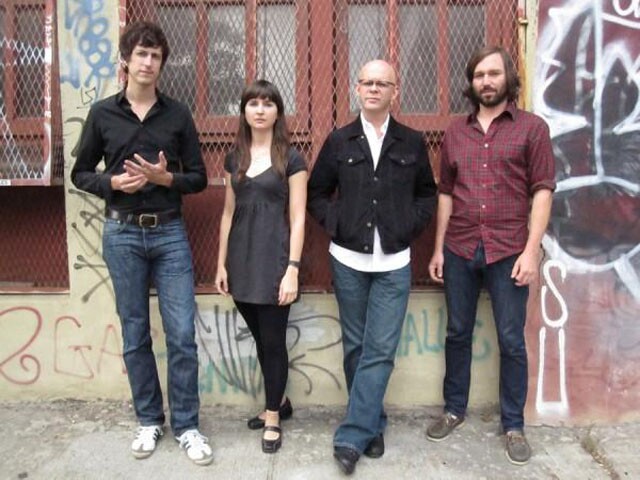 The Wooden Birds will be performing tonight at El Rey Theatre | Photo by Leslie Sisson via the Wooden Birds' Myspace
Our Pick: Great Lake Swimmers, The Wooden Birds, Laura Gibson @ El Rey Theatre
Tonight Irish indie rockers Bell X1 will be headlining the Troubadour with Silver Lake-bred folk-infused indie rock outfit Family of the Year in tow. Local "fancy pop" songstress Obi Best (LAist Interview, Review, #2) is poised to grace Spaceland, warming up the room for local indie pop outfit Light FM. And, lastly, Norwegian pop songstress Sissy Wish will be taking on the Silver Lake Lounge. But we strongly suggest heading over to El Rey Theatre to catch Toronto-bred folk rock outfit Great Lake Swimmers (LAist Interview). LAist favorites, former American Analog Set front man Andrew Kenny's latest endeavor the Wooden Birds are slated to kick things off.
You can find these listings as well as the rest of the week's in our weekly Week In Rock post, which goes up every Sunday.
The Wooden Birds - "Believe In Love"

Dolores O'Riordan @ The Wiltern
Great Lake Swimmers, The Wooden Birds, Laura Gibson @ El Rey Theatre
An Evening with Fran Healy and Andy Dunlap (of Travis) @ Largo at the Coronet
Bell X1, Family of the Year @ Troubadour
Light FM, Kav, Obi Best, Wrong Way Driver @ Spaceland
Jonneine Zapata, Ruby Friedman Orchestra, Sissy Wish @ Silver Lake Lounge
Fishtank Ensemble, Brass Menazeri, The Shpil @ Echoplex
Correatown, Square on Square, Summer Darling, The Rhone Occupation @ The Echo
These Arms Are Snakes, DD/MM/YYYY, Signals, Moment Trigger @ The Smell
Marianne Dissard with Andrew Collberg, The Smart Set @ The Hotel Café
Meaghan Smith, Toe Knee, Hyim @ Genghis Cohen
Whitmen, Sex Worker, Clark 8, Psychic Reality @ Pehrspace
The Fling, Deep Sea Diver, Tape Deck Mountain @ Detroit Bar