'The Hangover Part II' Breaks Comedy Debut Record in Opening Weekend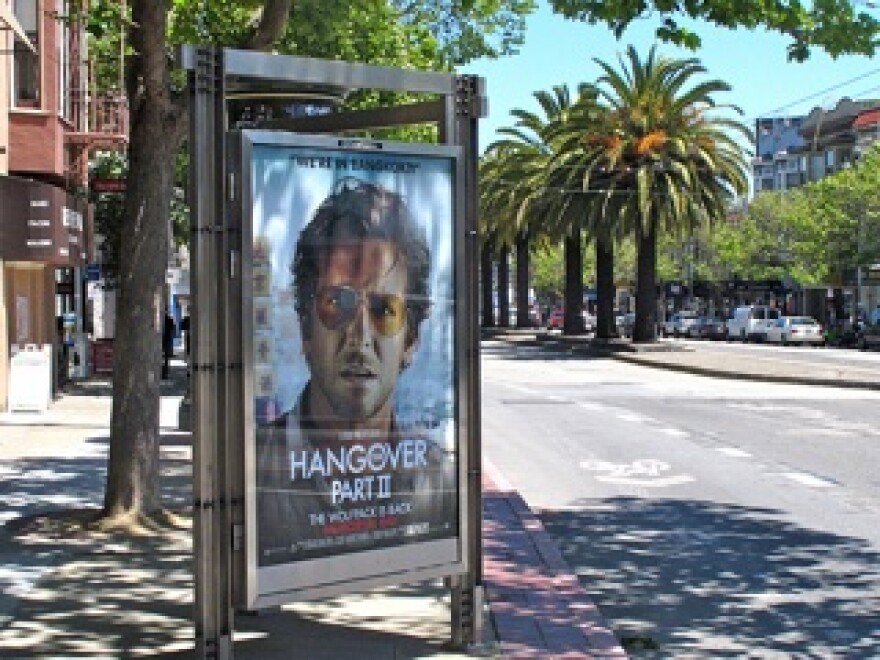 Stories like these are only possible with your help!
Your donation today keeps LAist independent, ready to meet the needs of our city, and paywall free. Thank you for your partnership, we can't do this without you.
Those of us who like our movies recycled will be happy to hear that "The Hangover Part II," the movie which unabashedly rips off the plot, pretty much point by point, of its predecessor "The Hangover" swept the box office this weekend. Bloomberg reports that "The Hangover Part II" raked in $86.5 million, breaking the record for best comedy debut which had been held by "The Simpsons Movie," which brought in $74 million when it opened in 2007.
"The Hangover Part II" sees the wolfpack -- played by Bradley Cooper, Ed Helms, Zach Galifianakis -- back together in Thailand for the wedding of Stu (Helms) to his lovely bride Lauren (Jamie Chung). They plan to have a calm drink before the nuptials, and wake up the next morning in Bangkok, with -- you guessed it! -- no idea how they got there or what happened the night before.
The movie got lukewarm reviews to say the least. It has a 35% rating at Rotten Tomatoes, Betsy Sharkey of the LA Times called it "a headache-inducing, unapologetic money grab," and Eric Hynes of the SF Weekly dubbed it a "calculating, creatively bankrupt piece of real estate." But it's unlikely that most folks who turned out for the film over the weekend give a shit about reviews. It was pretty clear from the trailers that what the film offered up was a reason to watch "The Hangover" again, in the theater.
At any rate, no doubt Warner Bros. as well as Cooper et al are laughing all the way to the bank.