Rihanna and Chris Brown Officially Back Together, Per Instagram Photo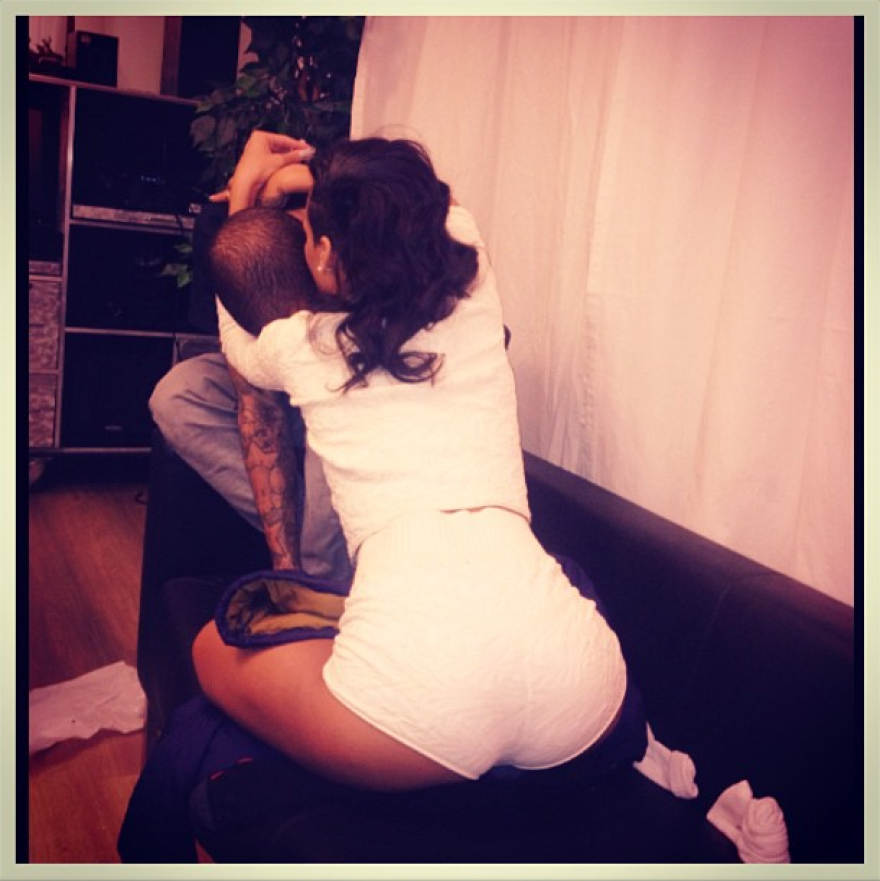 LAist relies on your reader support.
Your tax-deductible gift today powers our reporters and keeps us independent. We rely on you, our reader, not paywalls to stay funded because we believe important news and information should be freely accessible to all.
Rihanna never has and probably never will give a fuck what anyone thinks about her relationship with Chris Brown, and she made that all the more evident today when she posted a picture of her and her ex/possibly-current boyfriend making out on a couch.
RiRi accompanied the photo with the caption "i dont wanna leave!!! Killed it tonight baby!!!"