Nicki Minaj Might Be Next 'American Idol' Judge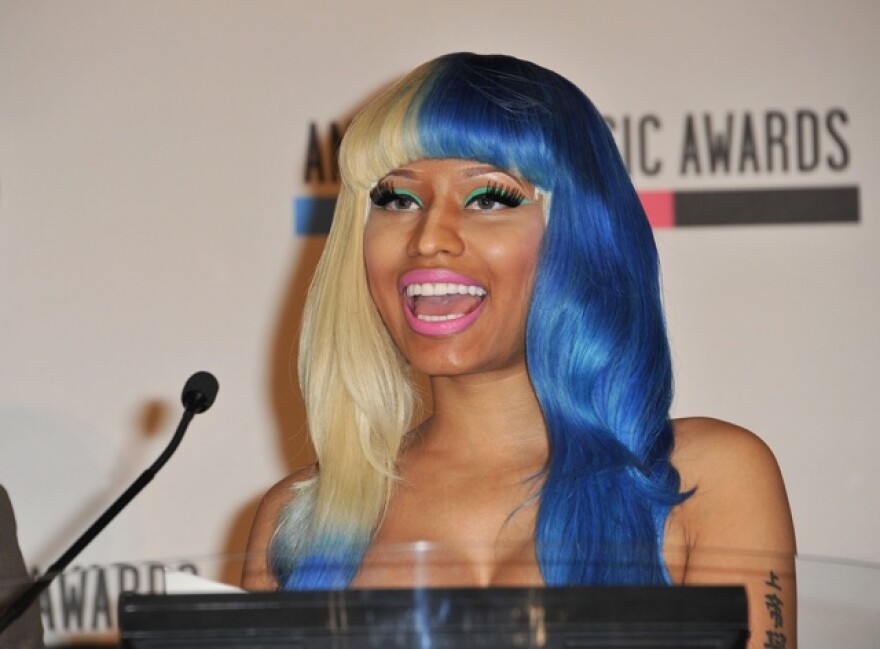 LAist relies on your reader support.
Your tax-deductible gift today powers our reporters and keeps us independent. We rely on you, our reader, not paywalls to stay funded because we believe important news and information should be freely accessible to all.
After Jennifer Lopez and Steven Tyler jumped ship at the end of last season, "American Idol" has been on the hunt for its next set of judges. And readers, it looks like our minds might soon be set at rest: Us Weekly reports that the Fox reality show is about to sign Nicki Minaj. The pop superstar hasn't been confirmed, but if she does agree to do the show, she'll join Mariah Carey and Randy Jackson at the judges' table for Season 12.
Prior to Minaj, rumors swirled that Snoop Lion, P. Diddy and Charlie Sheen were in the running.