DesertXpress Train to Vegas in Planning Stages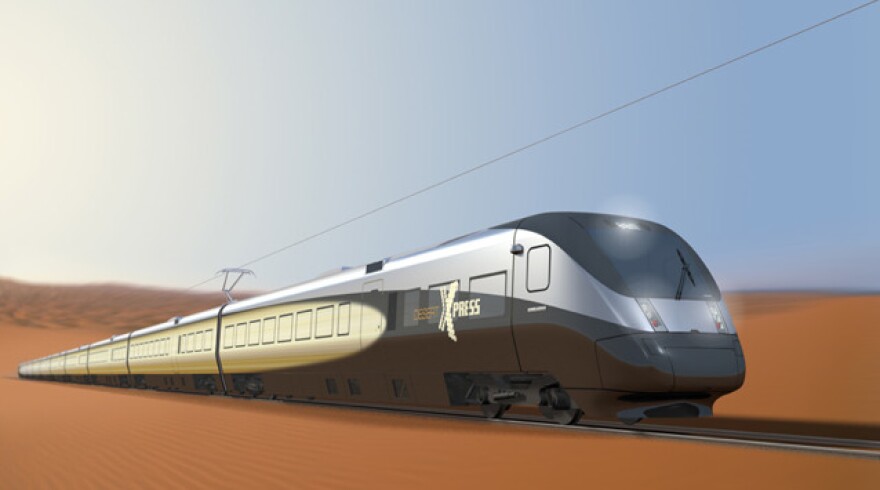 Stories like these are only possible with your help!
You have the power to keep local news strong for the coming months. Your financial support today keeps our reporters ready to meet the needs of our city. Thank you for investing in your community.
After 30 years of planning, the MagLev project between Anaheim and Vegas lost one of its biggest proponents last month to a train part of the federal high-speed rail corridor. Nevada Senator Harry Reid is now behind the DesertXpress between Southern California and Las Vegas that would mainly go along Interstate 15. Unfortunately, the phase planned right now only goes between Vegas and Victorville. Why Victorville? Their website explains:
Of course it would be great if DesertXpress could be extended to downtown Los Angeles, Anaheim and Ontario, and someday it might. But for this initial project, it is critical for the station to serve the Southern California market and be financeable without public tax dollars. Victorville makes a lot of sense because it is the first major population center northeast of the Cajon Pass through the San Bernardino mountain range separating the High Desert from the Los Angeles basin. Victorville is within only a 30- to 45-minute drive for roughly 5 million people who live in the Inland Empire, Antelope Valley, and the eastern portions of Los Angeles County, and only a one to two hour's drive for most of the rest of the Southland's 21 million residents—many of whom routinely drive at least an hour to and from work each weekday.

Victorville also is the choke point of I-15, where the roadway narrows from from four through lanes to three in each direction. With the station in Victorville, DesertXpress avoids the uncertainty of the challenging 200-mile drive across the Mojave Desert that could take anywhere from 4 hours to 10 hours - you never know, because of congestion and incidents or accidents.


Yes, someday "it might" go to Los Angeles." The Victorville leg will cost $3.5 to $4 billion for 200 miles of work--that's less than proposed subway to the sea in Los Angeles.