Police on the Hunt for Suspect in Baskin Robbins Robbery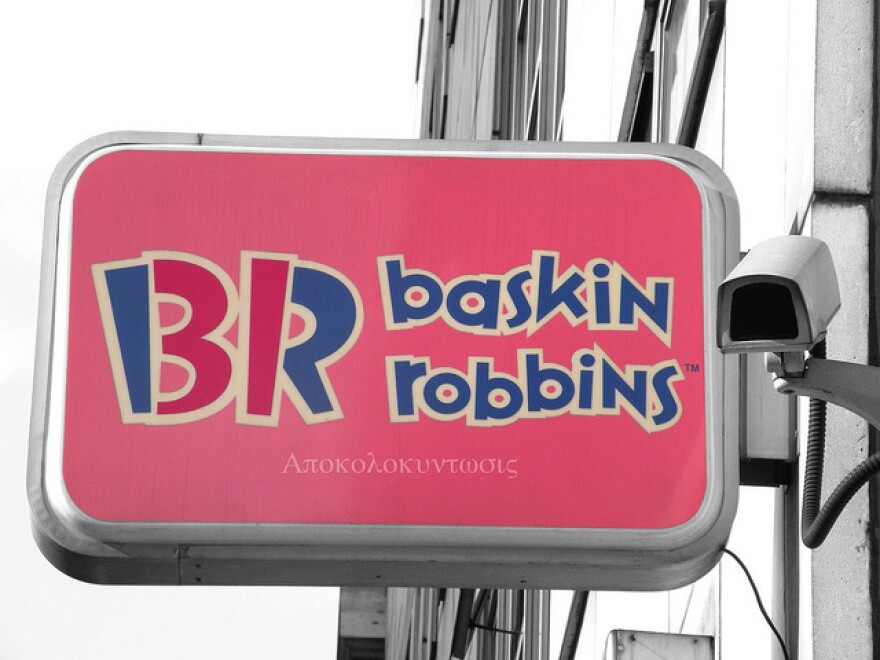 LAist relies on your reader support, not paywalls.
Freely accessible local news is vital. Please power our reporters and help keep us independent with a donation today.
Remember last year when there was that string of robberies going down at Baskin Robbins locations in Orange County? Well, apparently the OC scooperies weren't the only ones being targetted. The Torrance Police Department announced today that they're on the hunt for a male suspect who robbed a 19-year-old lone, female employee at the Baskin Robbins store at 3614 Pacific Coast Highway on Saturday, September 29, 2012 at 8:23 p.m.
According to the Torrance Police Department Bulletin, this is how it all went down:
"The suspect approached the cash register and ordered ice cream, standing around the cash register while she prepared his order. When the victim employee placed the suspect's order on the countertop and prepared to enter his order into the cash register, he grabbed her by the left forearm, walked through the swinging gate and behind the register while twisting her left arm behind her body, opened his switchblade knife and pressed it against her back. The suspect ordered, 'Give me the money' and 'Open the cash register.' When the victim opened the register, the suspect reached in and removed all of the paper currency and some of the change. The suspect then released the victim and fled the location out the door, westbound through the parking lot."
Sounds like some serious ammo for high school kids wanting to steer clear of a summer job.
A picture of the suspect can be seen below. You can contact the Torrance PD with any info at (310) 328-3456 with any info.

Photo courtesy of the Torrance Police Department
Related:
Where to find the best scoops in L.A.

International icey treats around town