L.A. Wants To Know If Potential City Contractors Are Bidding On The Border Wall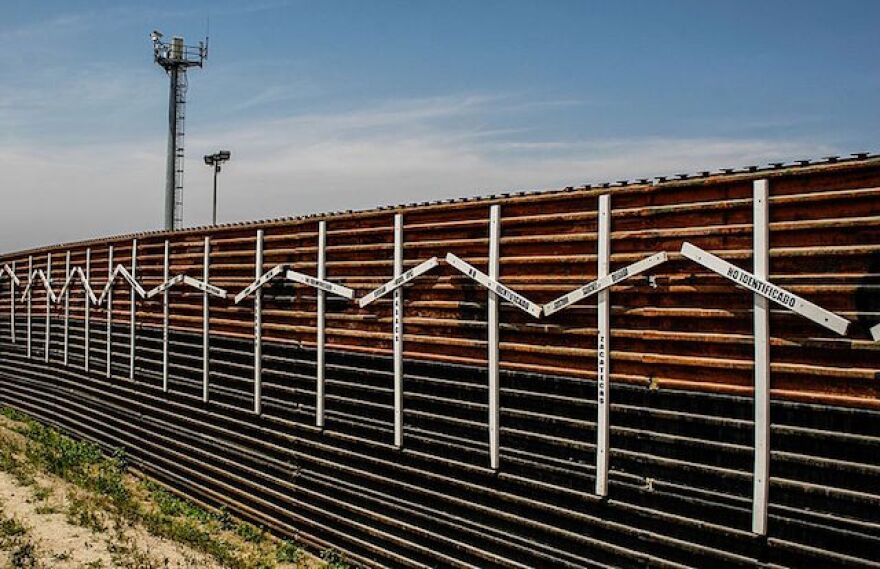 LAist relies on your reader support.
Your tax-deductible gift today powers our reporters and keeps us independent. We rely on you, our reader, not paywalls to stay funded because we believe important news and information should be freely accessible to all.
Nearly two out of three Angelenos are either immigrants or the children of immigrants, so it should surprise few that President Trump's proposed border wall remains distinctly unpopular in the City of Angels. A new proposal from Councilman Gil Cedillo would require any company seeking a contract with the city to publicly disclose if they've submitted a bid to build the controversial border wall.
Cedillo was joined by immigrant rights, faith and labor leaders Thursday morning to announce the proposed ordinance, which the councilman will introduce at Friday's City Council meeting. According to a press release from economic justice group Los Angeles Alliance for a New Economy (LAANE), the ordinance, if passed, would be the first of its kind, and it would impose strict penalties and fines on any company who fails to disclose the required information.
"City residents deserve to know how public funding is spent, and whether or not they are supporting individuals or entities who are involved in the construction of a Border Wall that will significantly impact them and bring harm to their families and communities," LAANE spokesperson Adan Alvarez said in a statement.
"President Trump's proposed border wall is a monument to ignorance and hate," Apolonio Morales, political director for the Coalition for Humane Immigrant Rights of Los Angeles, said at Thursday's press conference. "We have the right to know if individuals or companies who are bidding to build that wall are also lining up to profit from the rich economy to which we contribute with our tax dollars," he continued.
KPCC reports that although the ordinance would not outright deny potential city contracts to firms that have also submitted border wall bids, "the measure's language makes it clear that they would be at a disadvantage."
"Our message today is fairly simple, no wall, no way, not now, not ever," Rusty Hicks, Executive Secretary-Treasurer of the Los Angeles County Federation of Labor, AFL-CIO, said at the press conference. "We hope that this will send a strong and clear message that Los Angeles will enshrine the values of respect and inclusion, and reject the false notion that we have to choose between a good job and the safety and wellbeing of our immigrant neighbors."