This is an archival story that predates current editorial management.
This archival content was written, edited, and published prior to LAist's acquisition by its current owner, Southern California Public Radio ("SCPR"). Content, such as language choice and subject matter, in archival articles therefore may not align with SCPR's current editorial standards. To learn more about those standards and why we make this distinction, please click here.
Call For Journalists: Gothamist Is Looking For More Long-Form Features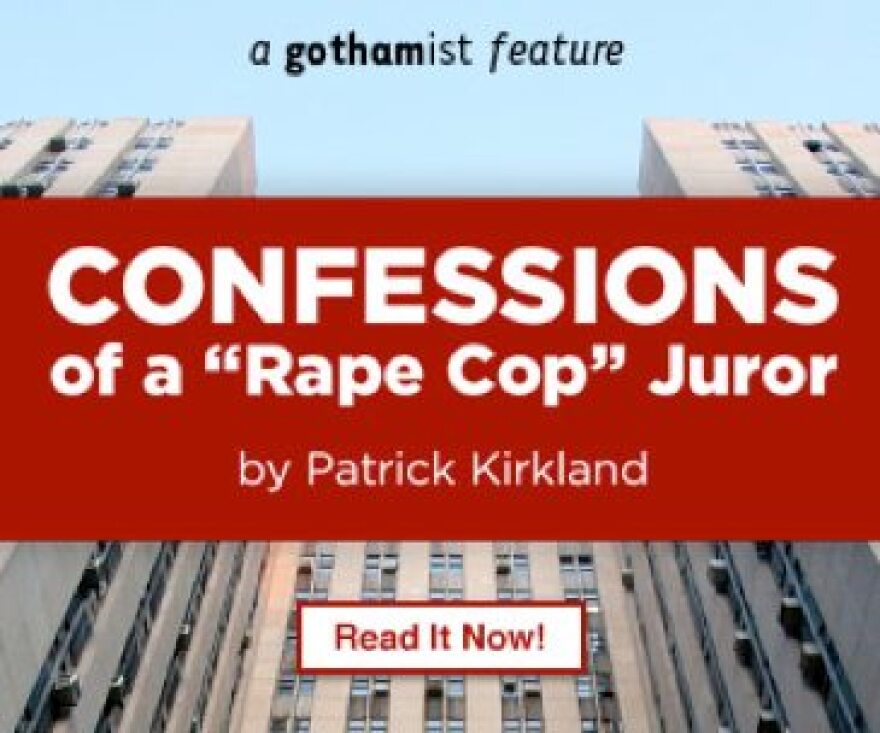 Support your source for local news!
Today, put a dollar value on the trustworthy reporting you rely on all year long. The local news you read here every day is crafted for you, but right now, we need your help to keep it going. In these uncertain times, your support is even more important. We can't hold those in power accountable and uplift voices from the community without your partnership. Thank you.
Gothamist is interested in adding more long-form non-fiction features to our websites. Last month, we premiered the results of our first call for features, "Confessions of a 'Rape Cop' Juror", on our New York site. We are happy with the results: Sales have been good, the feature and writer were covered on numerous blogs and newspapers (even on TV), and we learned a lot about how to publish e-books. We want to publish another feature, and we're going to make some small changes in the process. First, we're going to run this call for pitches on all of our city sites— and we will sell the final feature across all of our sites. Second, we're going to lower the total word count: We're looking for to 5,000 to 10,000 words. This is down from 15,000 words, which turned out to take longer than we expected to edit and fact-check (and also to read!). Third, we're going to formalize the profit split as 50/50 once the initial costs have been recouped. Once again, we plan to sell the feature on all of the available e-book platforms, priced at $2. Fourth, the initial payment for this feature will be $3,500, as we're looking for a shorter piece.
For this round, we're looking for a feature that will be relevant to our complete network audience of over four million readers in large American cities. We believe pitches that involve crime or other mysteries work especially well. However, we will review pitches on any subject you care to send.
Other details: Please send proposals to features@gothamist.com— a standard pitch letter is fine. Also, please include a few links to past features you've written. Deadline for pitches is Monday, October 31. We'll select a proposal by November 15th, with a plan to publish before the end of January. If you have questions, ask them in the comments on the NYC version of this post.
It's been many, many years since we saw this much snow in our mountains. Going up there right now isn't safe, but here are some places where you can enjoy the view and snap a pic.

April Valentine died at Centinela Hospital. Her daughter was born by emergency C-section. She'd gone into the pregnancy with a plan, knowing Black mothers like herself were at higher risk.

A look at years past when snows creeped into our citified neighborhoods, away from the mountains and foothills.

In the face of a drier future, that iconic piece of Americana is on its way out in Southern California.

Bob Gregory, 62, went missing the same day as Sands. His body was recovered near Mount Islip.