Bookish Bars: Pretend Lit for the Pretentious?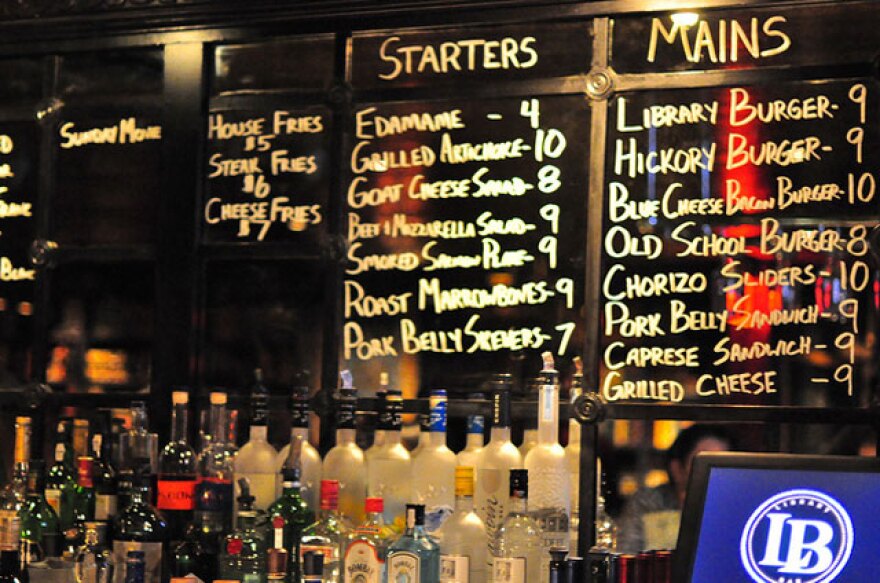 LAist relies on your reader support.
Your tax-deductible gift today powers our reporters and keeps us independent. We rely on you, our reader, not paywalls to stay funded because we believe important news and information should be freely accessible to all.
Styleture posted a very cool round up of Los Angeles bars that feature books prominently in the decor. You know the kind. Library Bar. Hyperion Tavern. The Wellesbourne. Heck, even Molly Malones once featured a fully-stocked, well-loved library of books on their worn shelves.
If literary decor is all that's considered, these spots certainly provide a bookish ambience for bar-goers. The oversized shelves, the spotlights on important tomes and the deep, dark walnut walls all work together to create what Styleture calls "an atmosphere of intellectualism and sophistication."
All fine, all good. But...why?