Up To 67 Percent Of Southern California Beaches May Be Gone By Next Century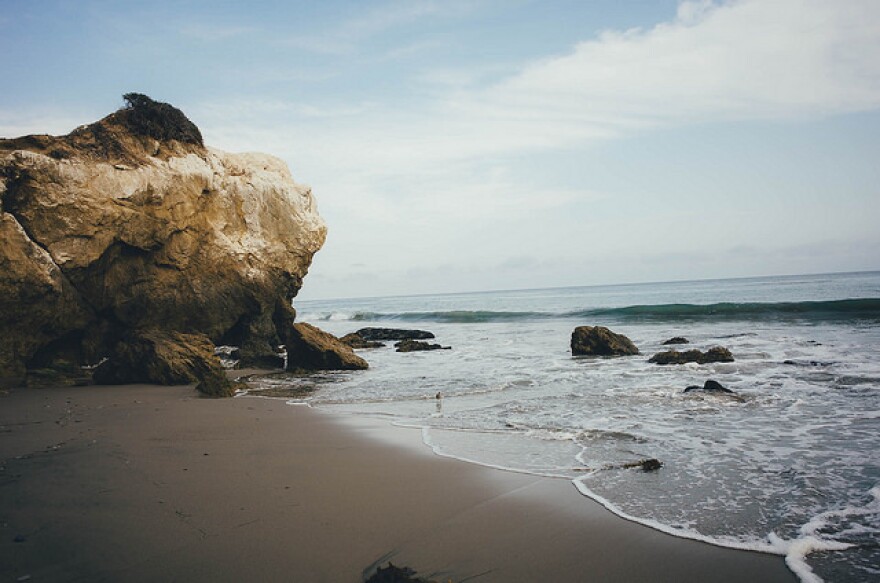 LAist relies on your reader support.
Your tax-deductible gift today powers our reporters and keeps us independent. We rely on you, our reader, not paywalls to stay funded because we believe important news and information should be freely accessible to all.
While you can say that the world is figuratively disintegrating, there's also the fact that it's happening on a literal level, too.
We got a reminder of this on Monday when scientists published a study saying that anywhere from 31 to 67 percent of Southern California beaches may be gone by 2100, thanks to rising sea levels, according to the U.S. Geological Survey.
Researches arrived at this conclusion by using something called "CoSMoS-COAST" (Coastal Storm Modeling System - Coastal One-line Assimilated Simulation Tool). No, it's not something you can pick up at the Radio Shack; it's a newly-developed computer model that predicts the amount of coastal erosion that's expected to take place as a consequence of rising sea levels and changing storm patterns driven by climate change.
As the researchers noted, the consequences are plenty. The erosion of our beaches is not just an attack on the scenery; it also presents some serious implications for public safety. "The effect of California losing its beaches is not just a matter of affecting the tourism economy. Losing the protecting swath of beach sand between us and the pounding surf exposes critical infrastructure, businesses and homes to damage. Beaches are natural resources, and it is likely that human management efforts must increase in order to preserve them," Sean Vitousek, lead author of the study, told the USGS.
"The prospect of losing so many our beaches in Southern California to sea level rise is frankly unacceptable. The beaches are our public parks and economic heart and soul of our coastal communities," said John Ainsworth, executive director of the California Coastal Commission, according to the USGS.
As for the accuracy of CoSMoS-COAST, the study's authors say that it's proven itself in the recent past. In a sort of retrospective trial run, the model was able to predict the coastal erosion that took place between 1995 to 2010. The results showed "excellent agreement between modeled and observed beach states," according to the study.
Meanwhile, President Trump is expected to issue an executive order on Tuesday that will undo much of Barack Obama's push to curb climate change. Trump is expected to push for growth in domestic oil, coal and natural gas, while cutting back on emissions regulations.