Another reason to love Venice Beach
Stories like these are only possible with your help!
You have the power to keep local news strong for the coming months. Your financial support today keeps our reporters ready to meet the needs of our city. Thank you for investing in your community.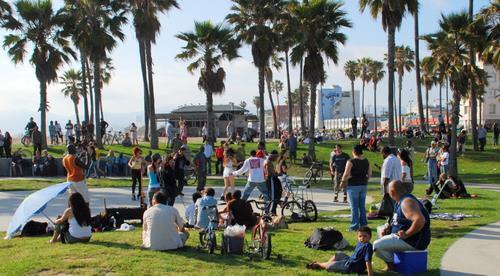 There's the orange men and abundant tattoos and the fashion disasters, but is there a cooler group of people than the roller skaters? Malingering says no.
All photos by Malingering, who is so overwhelmed with the coolness she has nothing to say.