LAist relies on your reader support.
Your tax-deductible gift today powers our reporters and keeps us independent. We rely on you, our reader, not paywalls to stay funded because we believe important news and information should be freely accessible to all.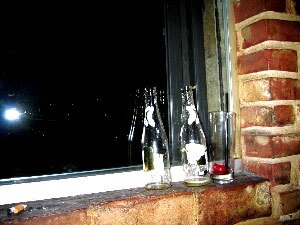 And so you drink because that's something you can do that most of America seems to agree with. Find solace in the fact that "national identity" and patriotic kinship are the sentiments of philistines. In the words of Morrissey, "What difference does it make?"
We have four years to think on that.