Oh God: Portions Of The 101 Freeway Through Hollywood Will Be Closed For Four Nights In A Row [UPDATED]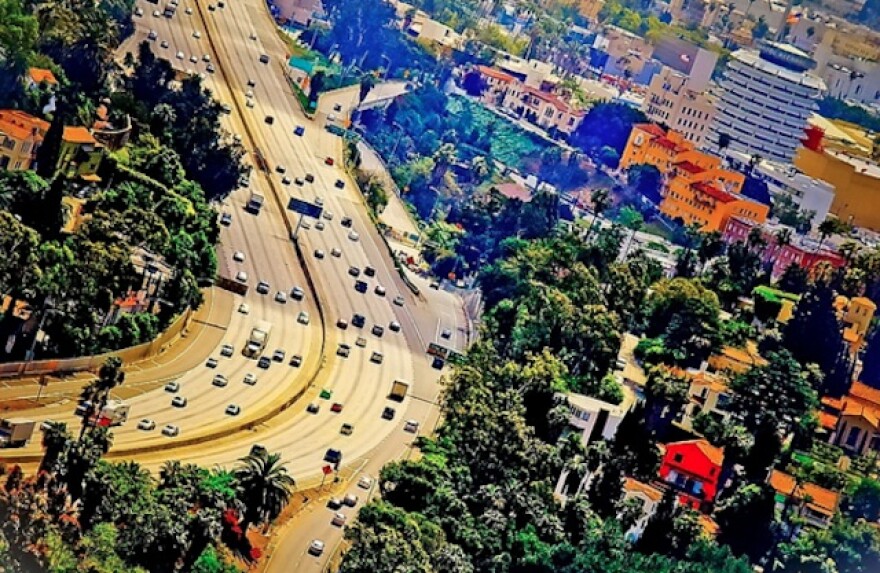 Stories like these are only possible with your help!
You have the power to keep local news strong for the coming months. Your financial support today keeps our reporters ready to meet the needs of our city. Thank you for investing in your community.

This sounds bad.Caltrans has announced that both the northbound and southbound lanes of the 101 freeway through Hollywood will be closed partially closed for four nights in a row starting this Sunday, in order for crews to do some road improvements.
According to a release from Caltrans, portions of both the southbound and northbound lanes of the Hollywood Freeway between Glendale Boulevard and Cahuenga Boulevard will be closed during the early morning hours from midnight to 5 a.m., Sunday through Wednesday. Caltrans spokesman Patrick Chandler told LAist there could "possibly" be a second week of closures affecting Labor Day weekend.
Crews will be installing loop detectors in the roadway during the closure as part of a $19 million repaving project of the freeway. The loop detectors are used to collect real-time traffic data. Similar work was done on the northbound section of the freeway earlier this month.
Even though the closures will be in effect during the wee hours, any Angeleno knows that traffic can be brutal at any time of the day (or night). The closures could make getting back home from FYF Fest pretty bad, so we'd recommend you #GoMetro and take the Expo Line!
Update [10:50 a.m., 8/24]: Patrick Chandler has clarified to LAist that the work will not involve a complete shutdown, but instead a series of partial closures that can affect both directions. Either way, he advises drivers to avoid the freeway during the affected hours. The story has been clarified to reflect this.
Here's a handy map to show you the stretch that will be affected:

Avoid the red area. (Google Maps, with illustration by Timothy Loc)