Writers On Parade - WGA Rally - Day 5
LAist relies on your reader support.
Your tax-deductible gift today powers our reporters and keeps us independent. We rely on you, our reader, not paywalls to stay funded because we believe important news and information should be freely accessible to all.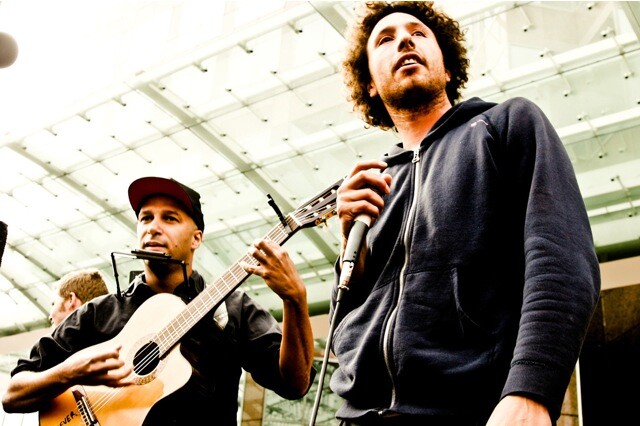 Day 5 of the Writer's Strike was by far the most powerful. After being spread at various lots and productions throughout Los Angeles, all 3000+ members united in front of Fox Studios for a rally and march greater than any seen in the week old strike. They brought some help as well, with a mini performance from Rage Against the Machine's Tom Morello who sang a "union song" and was then joined by RATM frontman Zach De La Rocha for an acoustic version of "Bulls on Parade." Also on hand was Rev. Jessie Jackson, Seth MacFarlane and others.