Why Laker Fans Booed Britney Spears
Stories like these are only possible with your help!
You have the power to keep local news strong for the coming months. Your financial support today keeps our reporters ready to meet the needs of our city. Thank you for investing in your community.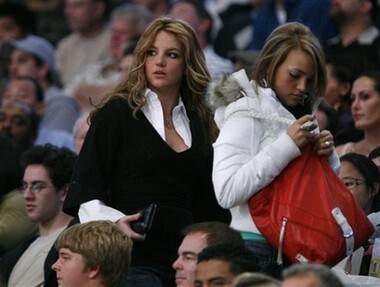 Britney shouldn't take what happened to her the wrong way. People get booed all the time and sometimes they don't know why.
Britney went to the Lakers - Wizards game this Sunday with her little sister and during a time out they showed the pop princess's pucker and the Staples Center joined together in a chorus of boos.
Brit needs to know that it's not because shes a lip syncher, nor is it because she married and then divorced KFed. Girl, we're glad you dumped that fool.
The reason Laker fans booed is because this is not the Laker team that they want. Their record is fine, but true Laker fans know this isn't a championship team.
And nobody knows how you could make a team of Kobe and Allen Iverson work perfectly together but secretly Laker fans want AI, badly, and hope that Phil Jackson could work a miracle and have both egotistical stars suddenly become unselfish teammates.
But the problem is, when theres stars like Britney Spears trolling in the good seats, Dr. Buss isn't going to feel the need to pull any deals. Namely Lamar, Bynum and Farmar for The Answer.
Moves happen when there aren't stars roaming around trying to pretend to be interested. LAist loves Britney but we would have booed her ass too.
If the Clippers are smart they'd trade Livingston, Maggette, and Cassell for AI, but nobody seems to be very smart right now.
AP Photo by Mark Avery