Thousands of Striking Writers Rally At Fox Plaza
LAist relies on your reader support.
Your tax-deductible gift today powers our reporters and keeps us independent. We rely on you, our reader, not paywalls to stay funded because we believe important news and information should be freely accessible to all.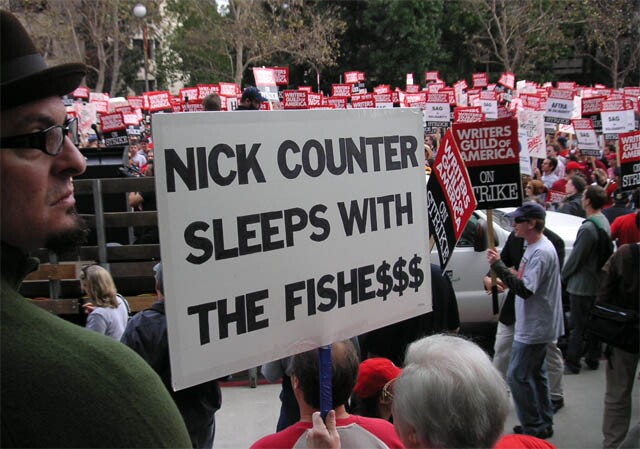 All your favorite writers of all your favorite shows gathered this morning around brunch at Fox Plaza to celebrate the first week of their strike.
Some of the fellas from Rage Against the Machine showed up and played, Jesse Jackson pressed the flesh, and Tom Arnold heard there would be free food so he came too.
Of course your pals LAist were there, so expect more team coverage from insiders, actual striking writers, and our killer photographers.
After the jump some more photos of the celebs and guitar heroes who attended today's rally, snapped by an unidentified industry employee who graciously emailed the pics to LAist.
If you have pics that you'd like us to see, upload them onto flickr and tag them "laist".