Santa Monica Blvd. Halloween Parade, 10/31/07
Stories like these are only possible with your help!
You have the power to keep local news strong for the coming months. Your financial support today keeps our reporters ready to meet the needs of our city. Thank you for investing in your community.
Every year, hundreds of thousands of people migrate west to check out the West Hollywood/Santa Monica Blvd. Halloween Parade. Spanning from La Cienega Blvd. to Doheny Drive, the parade holds concerts, DJ sets, food vendors, and costume contests to the LA masses. While closing down Santa Monica blvd. may have screwed up everyone's commute last night, nothing compares to the pure elation of dressing incredibly skanky/scary/complicated. And don't worry, while you never know what could happen at a WeHo costume gala, these pics are all SFW.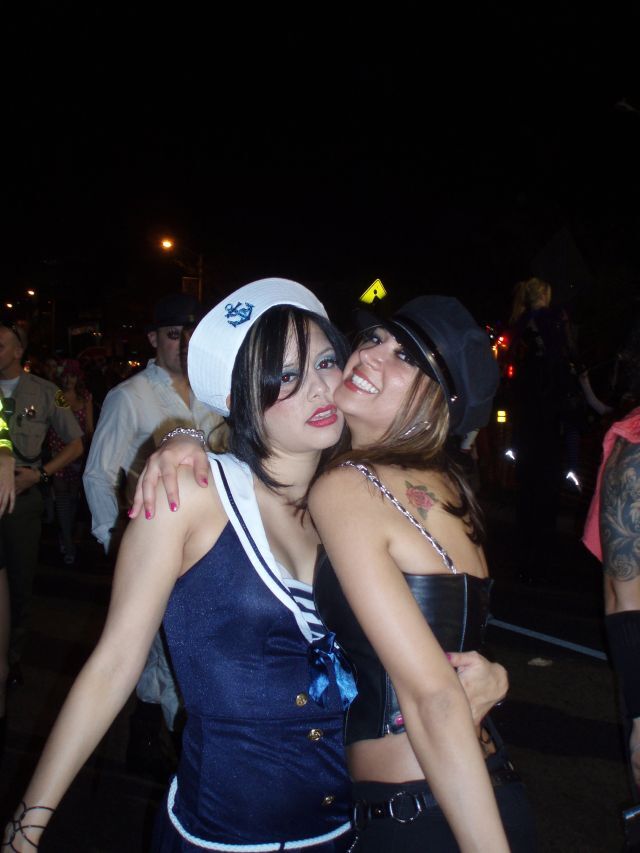 photos by Ali Miller for LAist