LAist relies on your reader support, not paywalls.
Freely accessible local news is vital. Please power our reporters and help keep us independent with a donation today.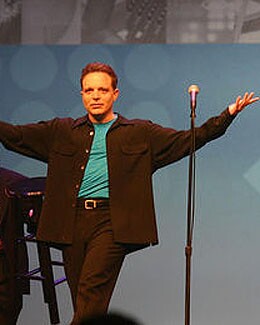 Comedian Richard Jeni died Sunday in West Hollywood by a gunshot wound, sources say it was a suicide - Extra
DJ AM, aka Adam Goldstein, is single again now that Mandy Moore has given him the boot - Page Six
Heather Mills has backed down from her bitter divorce and has agreed to accept the measly sum of twenty-nine million with some property - News of the World
Snoop Dogg arrested in Sweden on drug suspicion - TMZ
Sources reported "99.9 percent sure" Demi Moore is preggers - Perez Hilton
I smell trouble in J Lo's paradise - Damn I'm Cute
This weekend's celeb couple sightings - People
This weekend's celeb birthdays - DListed
And in Britney news...
Britney Spears admits to rehab staff she has been bulimic for almost a decade - Daily Express
As if things couldn't get any worse, the highest bid gets pics of Brit's bare bum while she was changing at a club; apparently there is a video to follow? Price is up to $150,000 and climbing as of this morning - NY Daily News
Photo by Greyhawk68