This is an archival story that predates current editorial management.
This archival content was written, edited, and published prior to LAist's acquisition by its current owner, Southern California Public Radio ("SCPR"). Content, such as language choice and subject matter, in archival articles therefore may not align with SCPR's current editorial standards. To learn more about those standards and why we make this distinction, please click here.
Watch Your 'Effin' Langauge, It's 'No Cussing Week'
Our June member drive is live: protect this resource!
Right now, we need your help during our short June member drive to keep the local news you read here every day going. This has been a challenging year, but with your help, we can get one step closer to closing our budget gap. Today, put a dollar value on the trustworthy reporting you rely on all year long. We can't hold those in power accountable and uplift voices from the community without your partnership.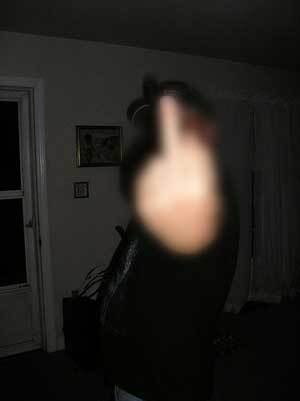 Beginning tomorrow night, South Pasadena will be the first city to claim a no-cussing week proclamation. And it's thanks to 14-year-old McKay Hatch who founded the "No Cussing Club." He explains on his website what this is all about:
"A lot of kids at my school, and some of my friends, would cuss and use dirty language all the time. They did it so much, they didn't even realize they were doing it. It bothered me so much that one day I challenged them to stop! They were shocked. They didn't know that it was bothering me. They didn't even realize how much they were doing it until I said something. I was actually surprised at how they reacted; they accepted my No Cussing Challenge. But some of the kids said they didn't know how to stop. That's when I started the No Cussing Club."
And for South Pasadena this is "an effort to ask our entire city to refrain from using profanity for a week," South Pasadena Mayor Michael Cacciotti told ABC7. "Hopefully it's spread across the nation and around the world."
Hatch calls this positive peer pressure. ABC7 says "by encouraging his classmates to stopping using their favorite four-letter words Hatch is hoping it'll be easier for them to say no when it comes to tougher decisions like drugs and alcohol." Is he saying that cussing is a gateway "drug?" Holy!!! (see, we left the "bad" part out, but it was kind of hard, so we're up to the challenge, for at least the week)
Photo by rollenran via Flickr
Cruise off the highway and hit locally-known spots for some tasty bites.

Fentanyl and other drugs fuel record deaths among people experiencing homelessness in L.A. County. From 2019 to 2021, deaths jumped 70% to more than 2,200 in a single year.

This fungi isn't a "fun guy." Here's what to do if you spot or suspect mold in your home.

Donald Trump was a fading TV presence when the WGA strike put a dent in network schedules.

Edward Bronstein died in March 2020 while officers were forcibly taking a blood sample after his detention.

A hike can be a beautiful backdrop as you build your connection with someone.