The Bird And The Bee @ Detroit Bar, 1/5/08
Stories like these are only possible with your help!
Your donation today keeps LAist independent, ready to meet the needs of our city, and paywall free. Thank you for your partnership, we can't do this without you.
Two weeks ago, local singer/songwriter Inara George (MySpace) and her band The Bird And The Bee performed as the headliner at Detroit Bar (MySpace) in Costa Mesa.
Opening for The Bird And The Bee were Two Guns (MySpace) and Charlie Wadhams (MySpace).
On Wednesday, The LA Times' Kevin Bronson confirmed that The Bird And The Bee will be performing at Coachella the weekend of April 25th-27th.
More photos and a video of "Again And Again" after the jump.
The Bird And The Bee: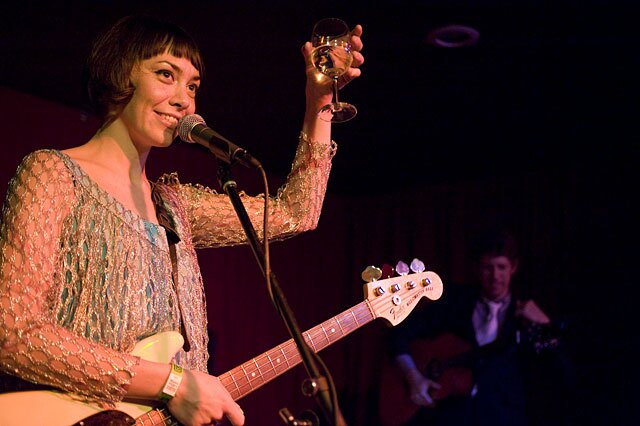 Charlie Wadhams:
Two Guns:
Atmosphere:
Special thanks to The Bird And The Bee and Detroit Bar.