Study: USC Has The Most International Students In The Country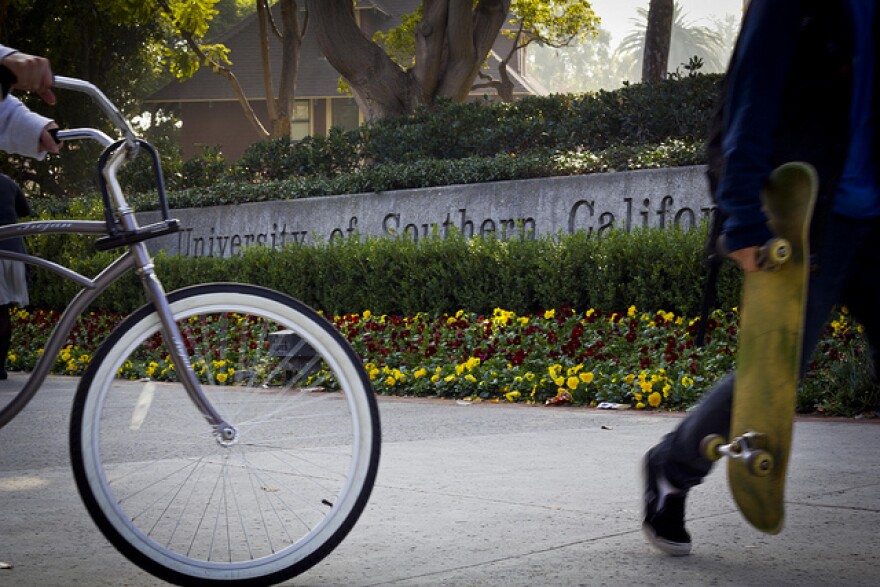 LAist relies on your reader support, not paywalls.
Freely accessible local news is vital. Please power our reporters and help keep us independent with a donation today.
The University of Southern California is the most popular destination for international students studying at U.S. colleges and universities, a new study shows.
The number of foreign students studying in the country grew to a record high last year, according the Los Angeles Times. USC has 9,840 international students -- about 1,400 more than UCLA, which ranked sixth in a recent Institute of International Education survey.
USC has had the largest number of foreign students for 12 years in a row now. The number of international students in U.S. schools increased by about seven percent last year, to nearly 820,000.
Most of the growth has been fueled by undergraduate Chinese students, but several countries -- including Iran, Brazil and Kuwait -- increased their numbers of students by at least 20 percent, the Times reports.
It was unclear whether Chinese enrollment would drop at USC after two Chinese graduate students were fatally shot in April 2012. But that group grew by 800 students, USC statistics show, with 3,800 Chinese students at the university last fall.
California attracted the most foreign students nationwide, with New York and Texas coming in second and third, respectively. The University of Illinois-Urbana-Champaign had the second-most international students with 9,800.