Soundcheck: The Airborne Toxic Event @ Spaceland, 1/3/08
Stories like these are only possible with your help!
You have the power to keep local news strong for the coming months. Your financial support today keeps our reporters ready to meet the needs of our city. Thank you for investing in your community.
Part of an ongoing series.
Two weeks ago, locals The Airborne Toxic Event (MySpace), declared one of three bands to watch by The LA Times' Kevin Bronson, performed the first of five shows for their January residency at Spaceland (MySpace) in Silver Lake.
The artists that are sharing the spotlight with them are a veritable who's who of rising stars on the indie music scene. Thus far, they have included Canon Blue (MySpace), The Henry Clay People (MySpace), The Natural Disasters (MySpace), The Morning Benders (MySpace), The Weather Underground (MySpace), and Davin Givhan (MySpace), with Radars To The Sky (MySpace), Aushua (MySpace), Venus Infers (MySpace), The Deadly Syndrome (MySpace), The Morning Benders (MySpace), and Castledoor (MySpace) scheduled for shows next week and the week thereafter.
Tonight's lineup includes Sunday Drivers (MySpace), Bloodcat Love (MySpace), and The Adored (MySpace). And as has been the case this month, if you e-mail The Airborne Toxic Event by 4:00 PM today, you can get on their unlimited guestlist. Be sure to get there early, as latecomers have been turned away at the door.
More photos from soundcheck after the jump.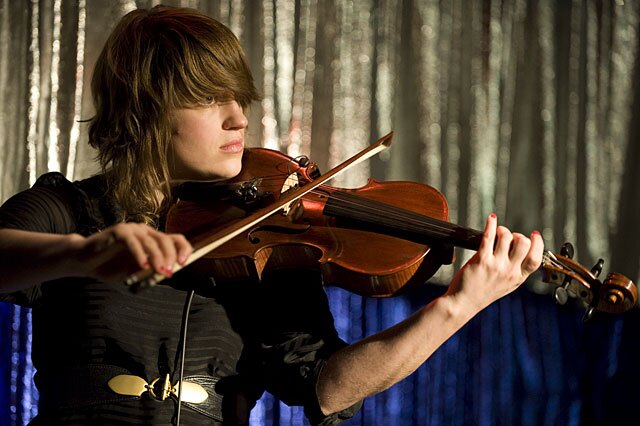 Special thanks to The Airborne Toxic Event and Spaceland.