Hundreds of Protesters Call on Obama to Recognize Armenian Genocide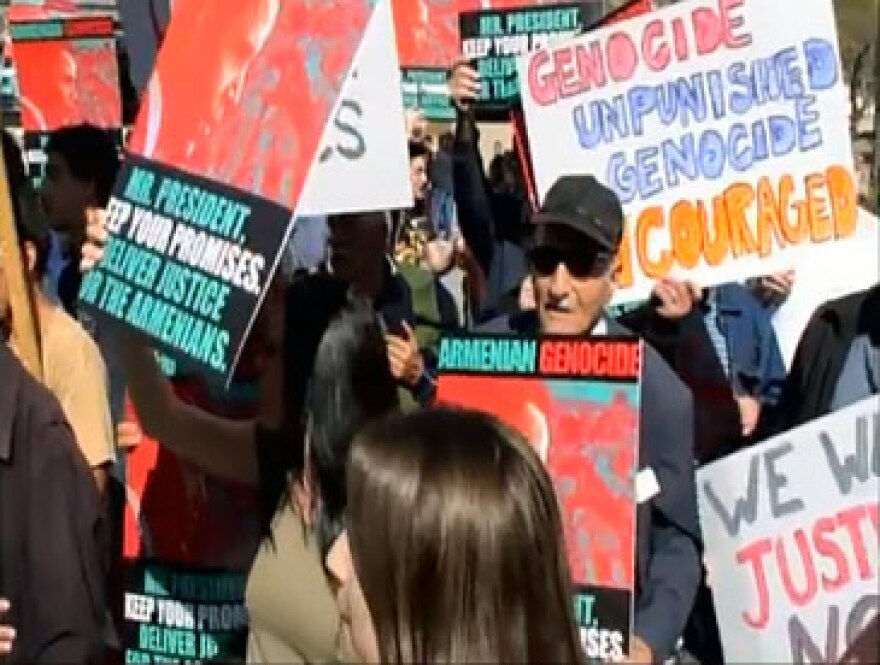 LAist relies on your reader support, not paywalls.
Freely accessible local news is vital. Please power our reporters and help keep us independent with a donation today during our fall member drive.
"We want candidate Obama back," said human rights activist and Grammy-award winning musician Serj Tankian before leading a gathering mostly Armenian-Americans outside Sony Pictures Studios in Culver City Thursday afternoon.
As many as 1,500 community members participated in the protest, according to Asbarez.com. Reported crowd size varied from 500 to 2,000 according to the Daily News. MyFoxLA counted only 200 protesters.
"Obama keep your promise," they chanted, referring to the president's campaign promise to recognize the Armenian Genocide. "As president, I will recognize the Armenian Genocide," then-candidate Obama said in January 2008, just before the California primary.
April 24th marks the 96th anniversary of the start of the Armenian Genocide, during which at least one million Armenians were systematically killed by the Ottoman Empire.
More video here.