Schwarzenegger vs Mountain - Mountain Wins
Stories like these are only possible with your help!
You have the power to keep local news strong for the coming months. Your financial support today keeps our reporters ready to meet the needs of our city. Thank you for investing in your community.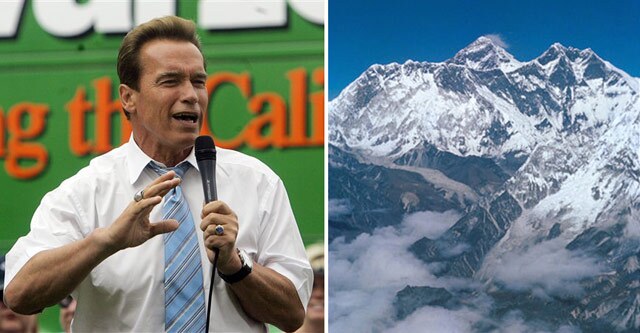 It would have been difficult to call the winner on this one: Sun Valley's Ski Mountain defended its black diamond title this past Saturday against Governer Re-Elect Arnold Schwarzenegger in what many are calling a surprising defeat. The Governor came in strong early in the first round, seamlessly gliding through the many obstacles that Sun Valley Mountain set in his path. Schwarzenegger's speed and power were more than enough to get him through the next couple rounds while Sun Valley neglected to show counterpunches. However Sun Valley's inaction proved prudent since fatigue ultimately got the best of the Governator. Schwarzenegger was defeated with a crushing blow to his right leg that sent him into a world of pain. While we can't say that he walked away from the defeat, he was fortunate to come out of this loss with his fans rallying behind him.
A spokeswoman for the Governor revealed that he will be undergoing surgery to repair his fractured femur and that he will indeed be spending the rest of Christmas with his family and out of competition.
AP Photos