Son of Fun Sites for Wasting Time at Work
Stories like these are only possible with your help!
Your donation today keeps LAist independent, ready to meet the needs of our city, and paywall free. Thank you for your partnership, we can't do this without you.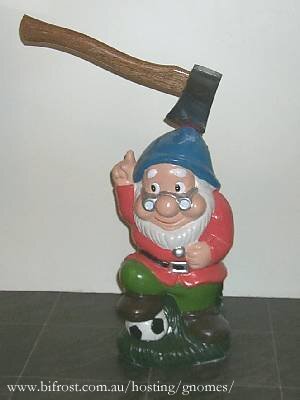 It's Friday. You want to bail but you still have to look busy, and we're here to help with the amazing wonderfulness that is the internet. From making weird things to collecting themed photos, these are people with a mission.
You thought you were the only one? Statue molesters.
A favorite is the Free Tempurpedic Bed Project. The site says it was last updated in 2007, but maybe we can get this guy happening again.
And who can resist the Infinite Cat Project?
In a takeoff on traveling gnomes and Flat Stanley, a couple is taking their Duck on Holiday. One benefit over gnomes is that you can float them down the Nile.
Speaking of which, some people really, really hate those Garden Gnomes. Watch out, Travelocity.
Leading to a full-on commercial travel site, but with an interesting twist that's so stupid it's funny. Ignore your mother. Jump on the bed!
PhotoBasement comes right out and admits their sole purpose is to collect and post photos for wasting time at work. My soulmate.
Photo courtesy of Die screaming with a sharp thing in your head