This is an archival story that predates current editorial management.
This archival content was written, edited, and published prior to LAist's acquisition by its current owner, Southern California Public Radio ("SCPR"). Content, such as language choice and subject matter, in archival articles therefore may not align with SCPR's current editorial standards. To learn more about those standards and why we make this distinction, please click here.
LAPD Is Taking the Death of the City's Red-Light Camera Program Pretty Hard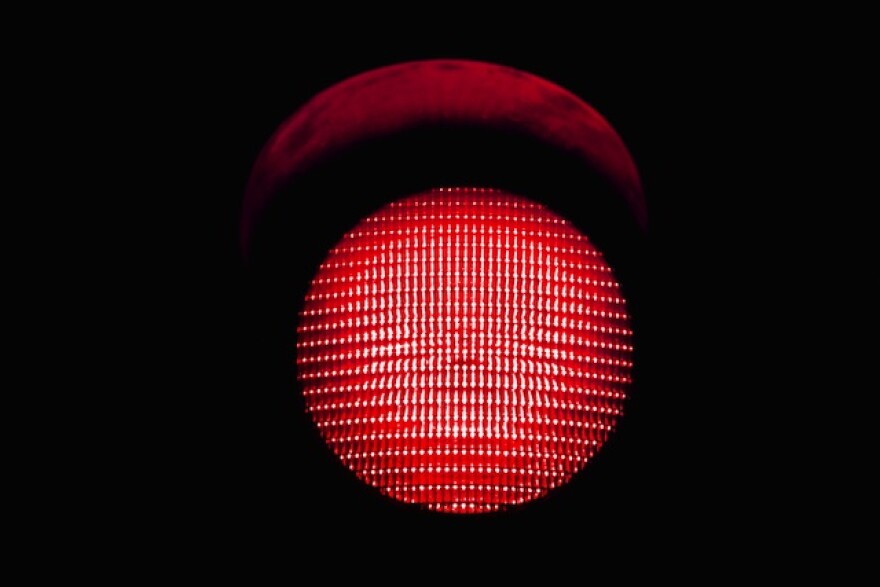 We need to hear from you.
Today during our spring member drive, put a dollar value on the trustworthy reporting you rely on all year long. The local news you read here every day is crafted for you, but right now, we need your help to keep it going. In these uncertain times, your support is even more important. We can't hold those in power accountable and uplift voices from the community without your partnership. Thank you.
Now that the city's red-light camera program is dead authorities are trying to figure out a new solution to deal with the city's high number of traffic fatalities.
The Los Angeles Police Department is taking it pretty rough, KCET reports . The department saw the program as a way to reduce fatal accidents caused by red-light runners and at one point police offers even hoped they could use the cameras to catch other kinds of violations . Los Angeles' 32 red light cameras were responsible for recording an average of 45,000 traffic violations annually — or 20 percent of all moving violations issued by the LAPD each year.
"It wasn't about making money, getting somebody and making [his or her] life miserable," Lieutenant Ron Katona told KCET . "Our primary job is traffic enforcement... and the photo red light program was an extension of that objective."
But the program was plagued by criticism that it was costly, unenforceable and actually ended up causing more rear-end collisions. Now that the program is dead, police officers, LADOT and the city council are trying to figure out how to deal with traffic fatalities, which KCET reports are unusually high in Los Angeles. Roughly 250 driving-related deaths occur in Los Angeles each year, making the city one of the deadliest for motorists, second only to New York City, according a 2009 National Highway Traffic Safety Administration report. But Angelenos are twice as likely to be killed in similar accidents than New Yorkers. For every 100,000 Angelenos, more than six are killed in traffic accidents annually, the report said.
Some ideas being thrown around include making yellow lights longer .
It's been many, many years since we saw this much snow in our mountains. Going up there right now isn't safe, but here are some places where you can enjoy the view and snap a pic.

April Valentine died at Centinela Hospital. Her daughter was born by emergency C-section. She'd gone into the pregnancy with a plan, knowing Black mothers like herself were at higher risk.

A look at years past when snows creeped into our citified neighborhoods, away from the mountains and foothills.

In the face of a drier future, that iconic piece of Americana is on its way out in Southern California.

Bob Gregory, 62, went missing the same day as Sands. His body was recovered near Mount Islip.