LAPD Is Taking the Death of the City's Red-Light Camera Program Pretty Hard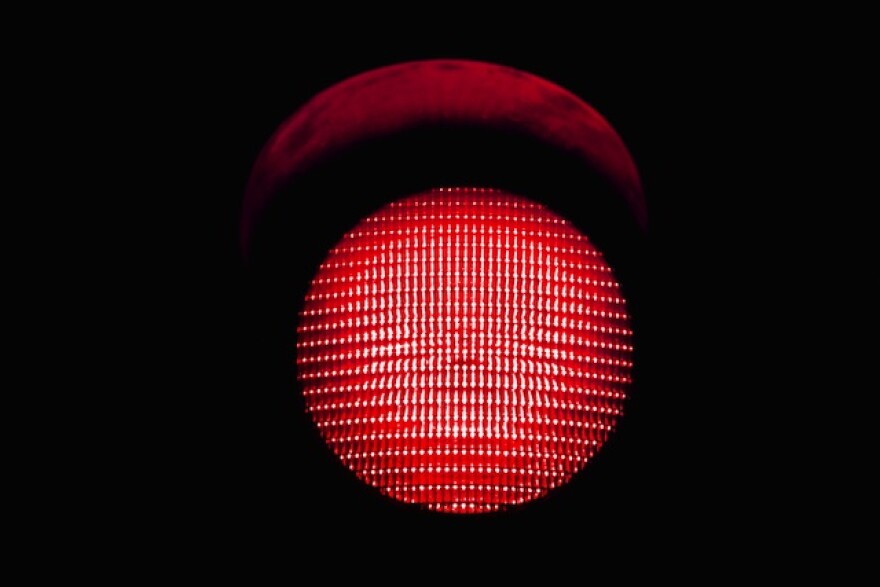 LAist relies on your reader support.
Your tax-deductible gift today powers our reporters and keeps us independent. We rely on you, our reader, not paywalls to stay funded because we believe important news and information should be freely accessible to all.
Now that the city's red-light camera program is dead authorities are trying to figure out a new solution to deal with the city's high number of traffic fatalities.
The Los Angeles Police Department is taking it pretty rough, KCET reports. The department saw the program as a way to reduce fatal accidents caused by red-light runners and at one point police offers even hoped they could use the cameras to catch other kinds of violations. Los Angeles' 32 red light cameras were responsible for recording an average of 45,000 traffic violations annually — or 20 percent of all moving violations issued by the LAPD each year.
"It wasn't about making money, getting somebody and making [his or her] life miserable," Lieutenant Ron Katona told KCET. "Our primary job is traffic enforcement... and the photo red light program was an extension of that objective."
But the program was plagued by criticism that it was costly, unenforceable and actually ended up causing more rear-end collisions. Now that the program is dead, police officers, LADOT and the city council are trying to figure out how to deal with traffic fatalities, which KCET reports are unusually high in Los Angeles. Roughly 250 driving-related deaths occur in Los Angeles each year, making the city one of the deadliest for motorists, second only to New York City, according a 2009 National Highway Traffic Safety Administration report. But Angelenos are twice as likely to be killed in similar accidents than New Yorkers. For every 100,000 Angelenos, more than six are killed in traffic accidents annually, the report said.
Some ideas being thrown around include making yellow lights longer.