Pasadena Now Outsources Newswriting From India
LAist relies on your reader support.
Your tax-deductible gift today powers our reporters and keeps us independent. We rely on you, our reader, not paywalls to stay funded because we believe important news and information should be freely accessible to all.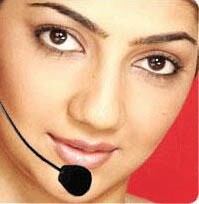 The editor and publisher of the Pasadena Now website has decided that writers don't need to be in the city that they're writing about. Especially if they can be exploited for a fraction of the cost that Americans would ask.
James Macpherson logged on to the Indian version of Craigslist and was able to hire two Indians to write on his site about Pasadena for less than $20k a year for the pair, by saying, among other things, "We do not believe that geographic distance between California and India will present unsurmountable problems, and that working together with you will result in your development of a keen working knowledge of this city's affairs..." He plans on hiring a half dozen other Indians, he says.
The Associated Press, which scooped the LA Times on this story by a full day, reported that Macpherson was supposed to have his imported help start writing today, but it doesn't look like anything has been posted today on the Pasadena Now, as of noon PDT. (Not a great idea when you have the world finally clicking over to your page.)
"I think it could be a significant way to increase the quality of journalism on the local level without the expense that is a major problem for local publications," Macpherson, a 51-year-old Pasadena native told the AP. "Whether you're at a desk in Pasadena or a desk in Mumbai, you're still just a phone call or e-mail away from the interview."