This is an archival story that predates current editorial management.
This archival content was written, edited, and published prior to LAist's acquisition by its current owner, Southern California Public Radio ("SCPR"). Content, such as language choice and subject matter, in archival articles therefore may not align with SCPR's current editorial standards. To learn more about those standards and why we make this distinction, please click here.
Pasadena Now Outsources Newswriting From India
Our June member drive is live: protect this resource!
Right now, we need your help during our short June member drive to keep the local news you read here every day going. This has been a challenging year, but with your help, we can get one step closer to closing our budget gap. Today, put a dollar value on the trustworthy reporting you rely on all year long. We can't hold those in power accountable and uplift voices from the community without your partnership.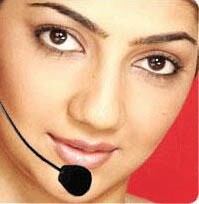 The editor and publisher of the Pasadena Now website has decided that writers don't need to be in the city that they're writing about. Especially if they can be exploited for a fraction of the cost that Americans would ask.
James Macpherson logged on to the Indian version of Craigslist and was able to hire two Indians to write on his site about Pasadena for less than $20k a year for the pair, by saying, among other things, "We do not believe that geographic distance between California and India will present unsurmountable problems, and that working together with you will result in your development of a keen working knowledge of this city's affairs..." He plans on hiring a half dozen other Indians, he says.
The Associated Press, which scooped the LA Times on this story by a full day, reported that Macpherson was supposed to have his imported help start writing today, but it doesn't look like anything has been posted today on the Pasadena Now, as of noon PDT. (Not a great idea when you have the world finally clicking over to your page.)
"I think it could be a significant way to increase the quality of journalism on the local level without the expense that is a major problem for local publications," Macpherson, a 51-year-old Pasadena native told the AP. "Whether you're at a desk in Pasadena or a desk in Mumbai, you're still just a phone call or e-mail away from the interview."
The Foothills Cities blog who first told us about this oddity wrote:
Of course, that's not to say that the state of local journalism in Pasadena and the Foothill Cities is just hunky dory. If anything, McPherson's decision demonstrates that the opposite is the case. Expectations for local reporting are such that it's not beyond the pale for him to hire someone in India. And as the proliferation of a local blogosphere demonstrates, from the Claremont Insider to your very own Foothill Cities, there are a lot of folks who want more. Local journalism is entering into a tumultuous transitional stage.

From part-time bloggers like ourselves to the full-time efforts like Pasadena Now to the Pasadena Star-News, everyone is trying to figure out just what niche they can carve out, how they can contribute to local news coverage and debate, and (perhaps most importantly) how they can make a buck. How it will end up is anyone's guess, but we certainly doubt that it will end up in India.


This is the very same Foothill Cities blog being
threatened by Pomona
to remove posts regarding rumors about a government official. Of Pomona!
Although we have much love for Pomona, despite the fact that they don't allow booze in the Glass House, they better watch it or government officiating also might get outsourced to India. How hard is it to send a C&D via email?
Cruise off the highway and hit locally-known spots for some tasty bites.

Fentanyl and other drugs fuel record deaths among people experiencing homelessness in L.A. County. From 2019 to 2021, deaths jumped 70% to more than 2,200 in a single year.

This fungi isn't a "fun guy." Here's what to do if you spot or suspect mold in your home.

Donald Trump was a fading TV presence when the WGA strike put a dent in network schedules.

Edward Bronstein died in March 2020 while officers were forcibly taking a blood sample after his detention.

A hike can be a beautiful backdrop as you build your connection with someone.