Park[ing] Day LA Map Fills Up
Stories like these are only possible with your help!
Your donation today keeps LAist independent, ready to meet the needs of our city, and paywall free. Thank you for your partnership, we can't do this without you.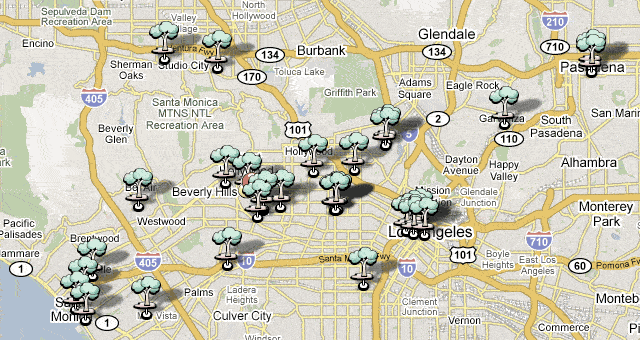 The 2nd annual Park[ing] Day LA is coming up on Friday, September 19. The event where designers, artists, activists and others come together to make a park in a metered parking space, seeks to promote a dialogue in how our streets and urban space are used, especially for a city that has little park space per resident.
Anyone can make a park (there's still time to sign up) and about 25 people or groups have already signed up. Of course there are legalities to consider (last year went reporetedly incident free), but what's life without a little civil disobedience once in awhile in the name of open public space?