My thanks: no real estate, dumb fun, and my cat
Stories like these are only possible with your help!
You have the power to keep local news strong for the coming months. Your financial support today keeps our reporters ready to meet the needs of our city. Thank you for investing in your community.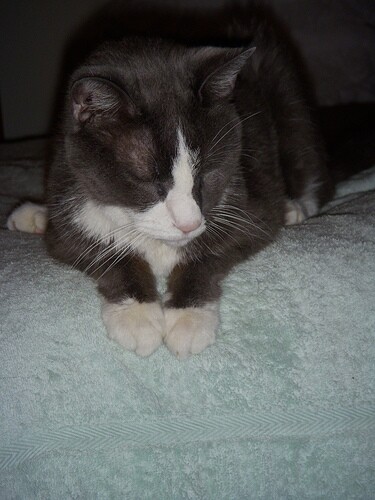 I'm grateful that three years ago when everyone was telling me I ought to suck it up and buy a house, that I resisted – because a year later, when I left my job, no mortgage meant I could take a year off from work, work on a novel, start blogging, and – most importantly – find my inner (and outer) slacker.
I'm happy to live in the U.S. of A., even though this country and its hypocritical quirks make me angry sometimes, because there is no other country where people can not only write and speak so freely, but also become whatever they want to be.
I'm grateful for southern California, where you don't have to be a snob to be an intellectual, and you can have dumb fun without risking other people's opinions of your intelligence.
I'm grateful for my friends, my family, and my cat, who is still hanging on after 17 and a half years and life in four different states. All of them can be maddening at times, but they are there when I need them and put up with me, as well!
Photo of Einstein from Biffles on Flickr.