Man Arrested For Trying To Run Bicyclists Off The Road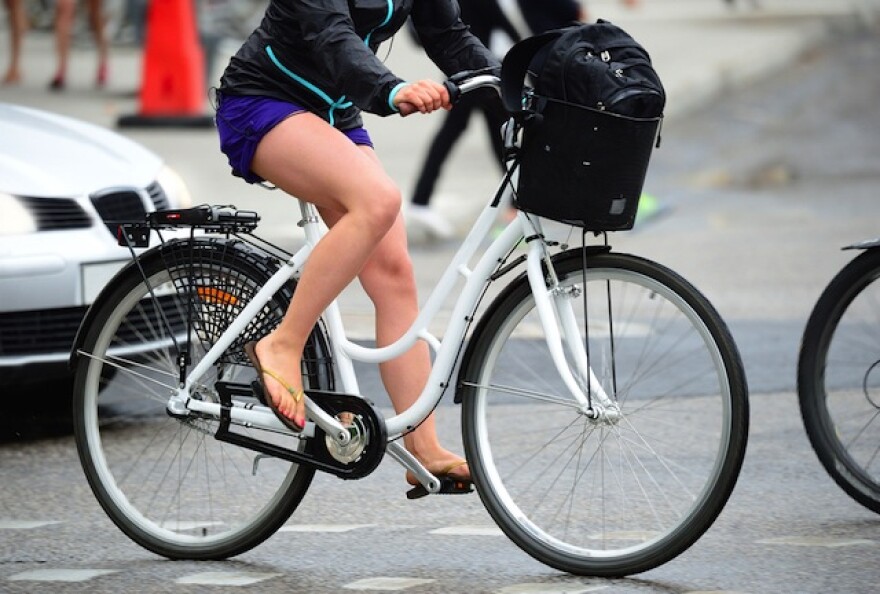 Stories like these are only possible with your help!
Your donation today keeps LAist independent, ready to meet the needs of our city, and paywall free. Thank you for your partnership, we can't do this without you.
A 26-year-old Redlands man faced charges of assault with a deadly weapon after he reportedly tried to hit bicyclists with his car, even crossing into oncoming traffic.
Police received several reports that a driver in a gray two-door Honda Civic had attempted to strike cyclists along Sunset Drive, police told CBS News.
Fortunately, he didn't hit anyone, but caused a few to run off the road, according to Redlands Police.
On Sunday, July 21, police received two calls, including one in which the driver reportedly crossed into the opposing eastbound traffic lane and drove toward the cyclist, running him off the road.
At about 3:30 p.m. Sunday, police located and stopped the vehicle and arrested the driver, who's been identified as Christopher John McDonald. (We're guessing, probably not related to the actor of the same name.)
McDonald was arrested and transported to West Valley Detention Center. His bail was set at $50,000. Anyone with information is urged to call Redlands police at (909) 798-7681.
Related:
Former OC Police Chief Killed While Biking Canyon Road
Bicyclist Who Lost Leg In Hit-and-Run Speaks Out
L.A. Is Now A Bicycle Friendly Community!